This page is only visible to certain customer accounts.
Contact the store owner for more information.
Recipe Library
UPGRADE YOUR PROTEIN.

Searing, Sautéing and Pan Frying will never be the same. A little Wagyu Beef Tallow will give you a rich, full bodied flavor and is perfect for all of your Paleo, Keto and Whole30 recipes.

BREAKFAST, LUNCH AND DINNER.

From fried eggs to french fries to brisket,Wagyu Beef Tallowcan bring richness and juiciness to any recipe.

EVERY PITMASTER'S DREAM!

Our Wagyu Beef Tallowis a HUGE hit in the BBQ and Grilling community. Pitmasters and BBQ enthusiasts are increasingly using our Tallow for smoking meats. Some all time favorite recipes include Beef Brisket, Beef Short Ribs and Steaks seared to perfection. Wagyu Beef Tallow will allow you to get that dreamy fatty profile and rich, full bodied flavor you seek!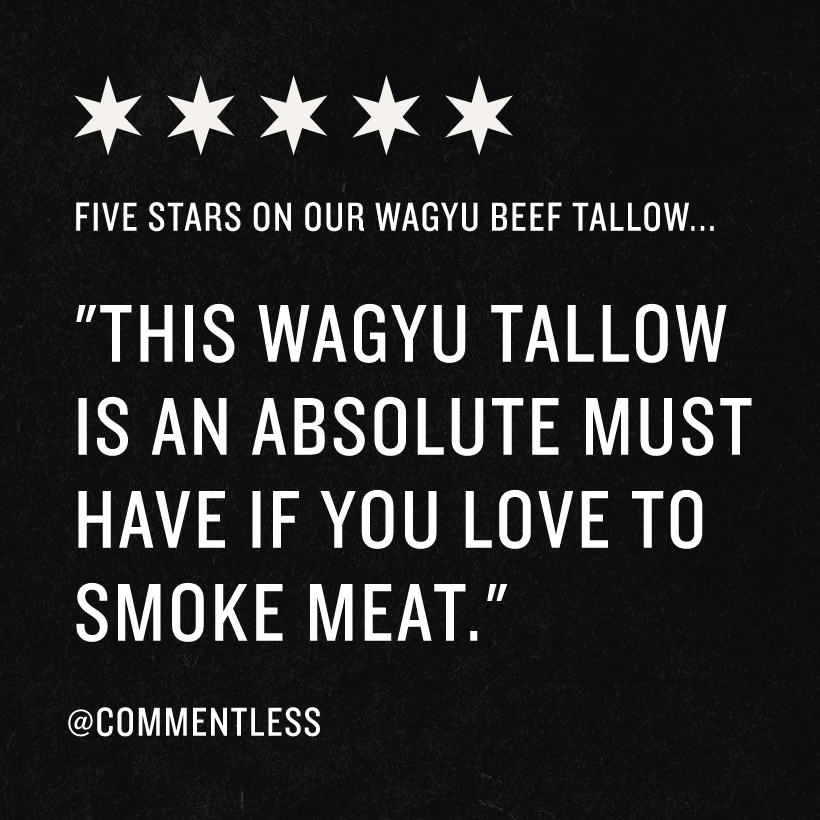 FREQUENTLY ASKED QUESTIONS
IS WAGYU BEEF TALLOW GLUTEN FREE
HOW LONG DOES SHIPPING NORMALLY TAKE?
DOES PRODUCT NEED TO BE REFRIGERATED?
HOW DO I MANAGE MY SUBSCRIPTION?