Regular price
Sale price
$2999
Unit price
per
Sale
Sold Out
Product Description
From ranch to table, South Chicago Packing's Wagyu Beef Tallow is sourced from only the best. This product is 100% pure premium rendered American Wagyu beef fat. There are no additives or artificial ingredients in our Wagyu Beef Tallow. This is the ULTIMATE ingredient for frying, BBQ-ing, grilling, searing, sautéing, and much, much more! Our Wagyu Beef Tallow is a traditional, natural cooking fat that is Keto, Paleo, and Whole30 friendly. All of our products support nose-to-tail sustainability.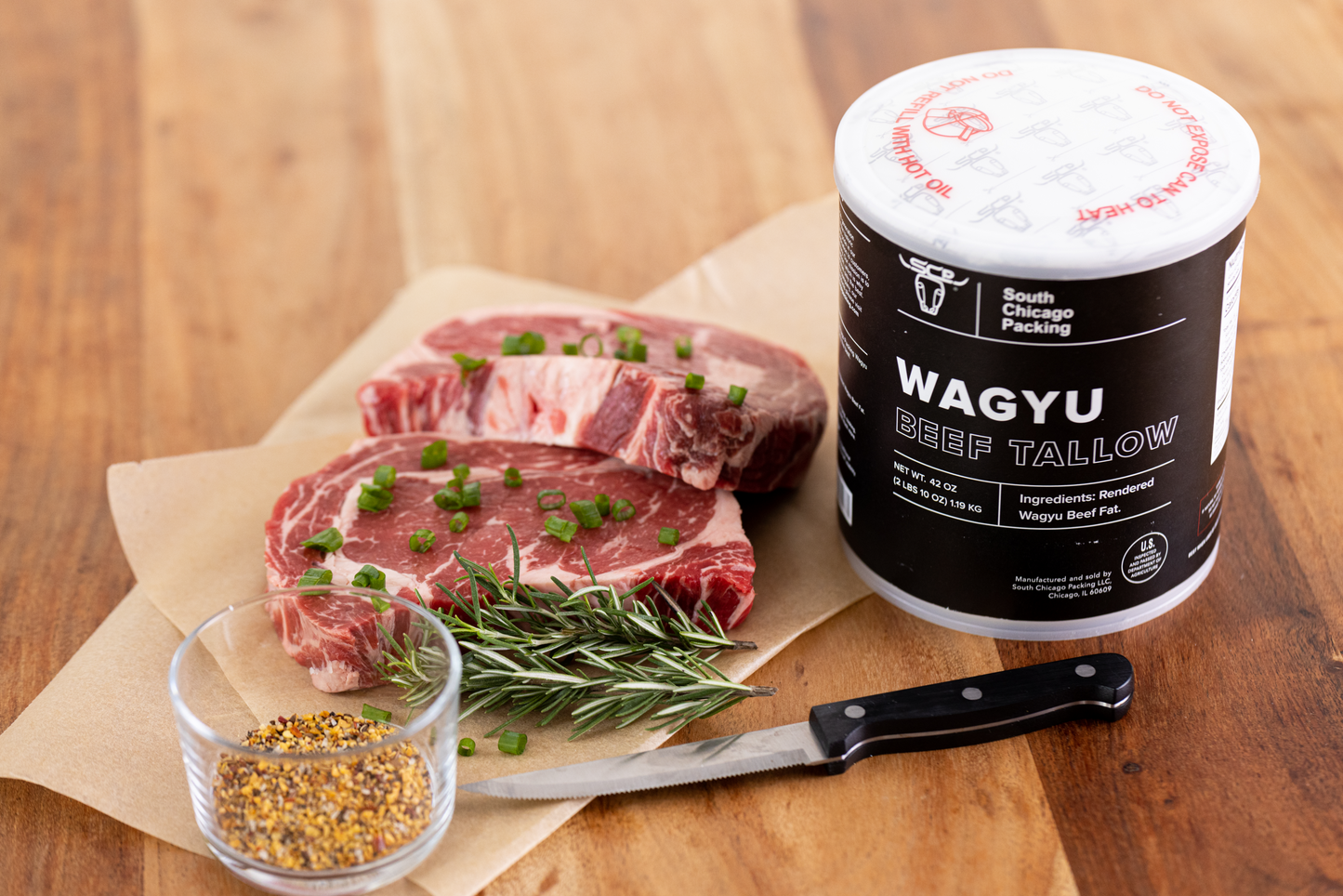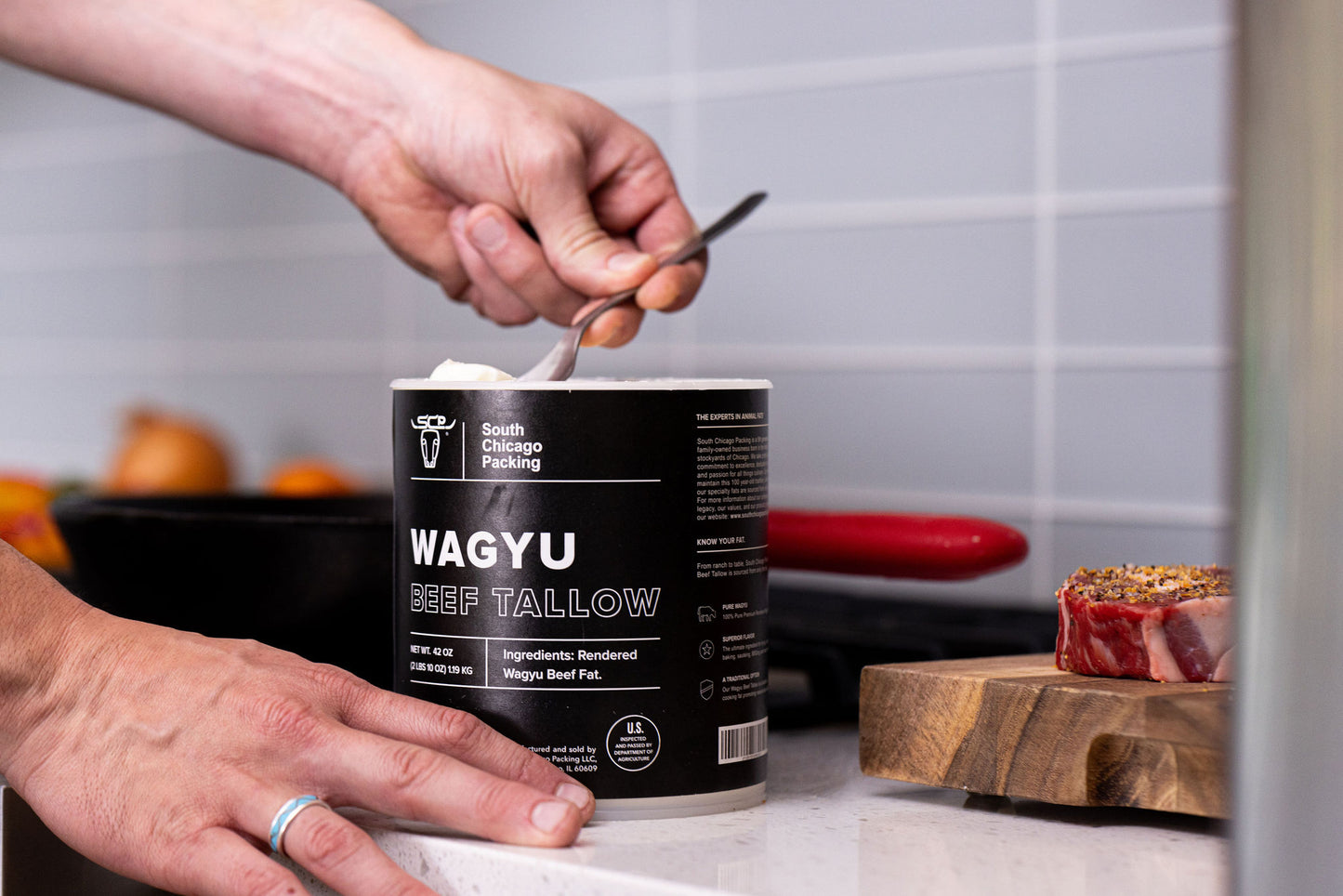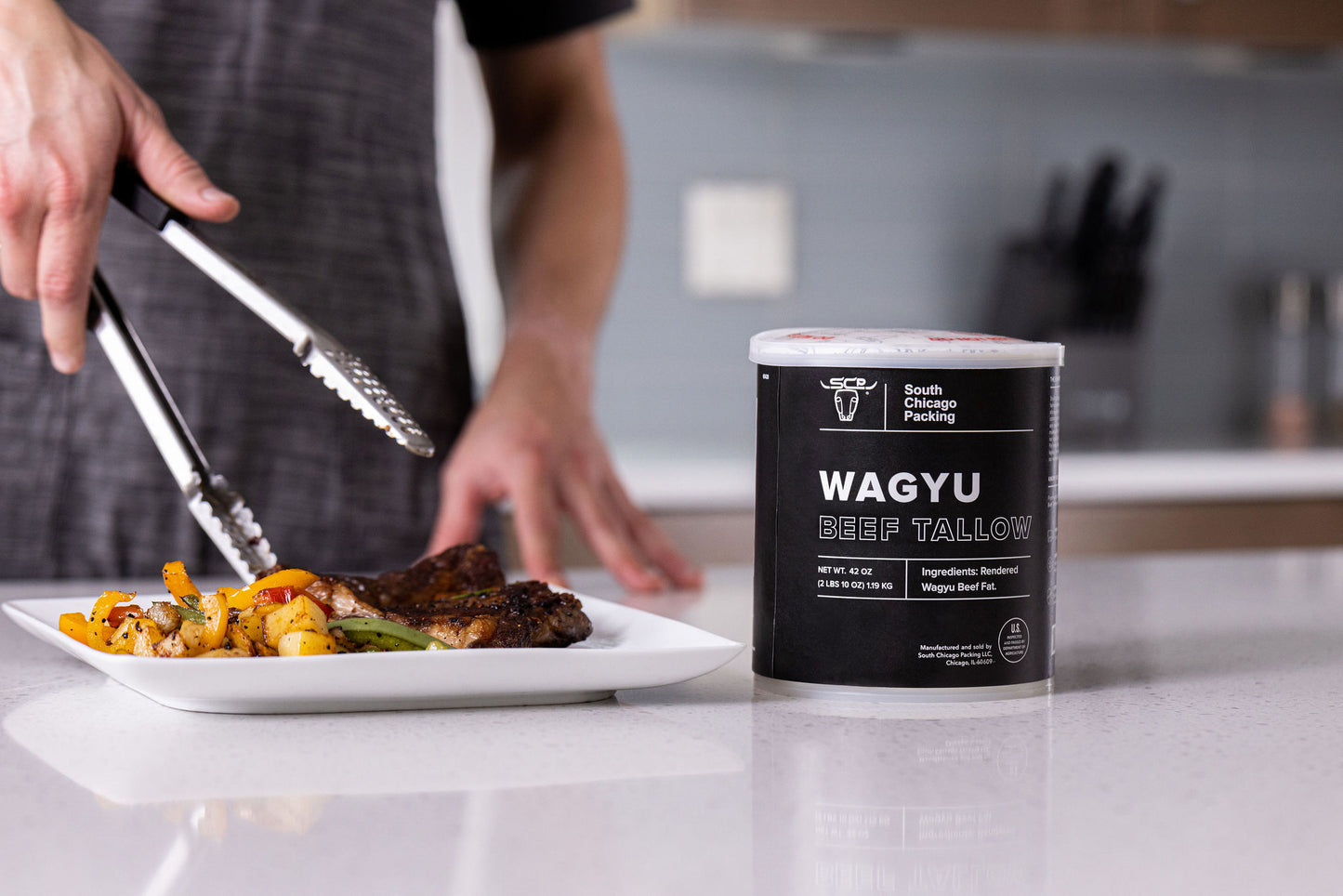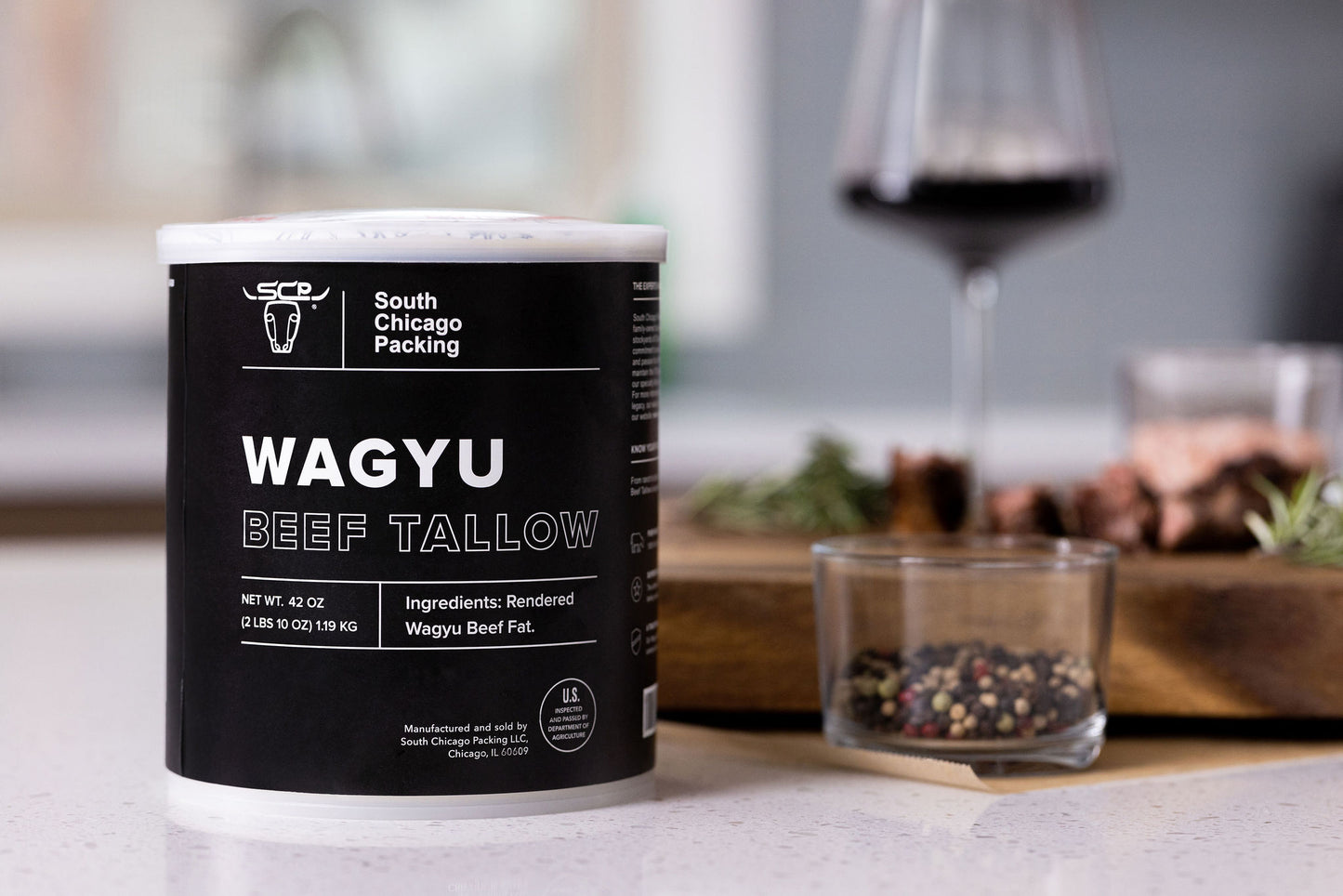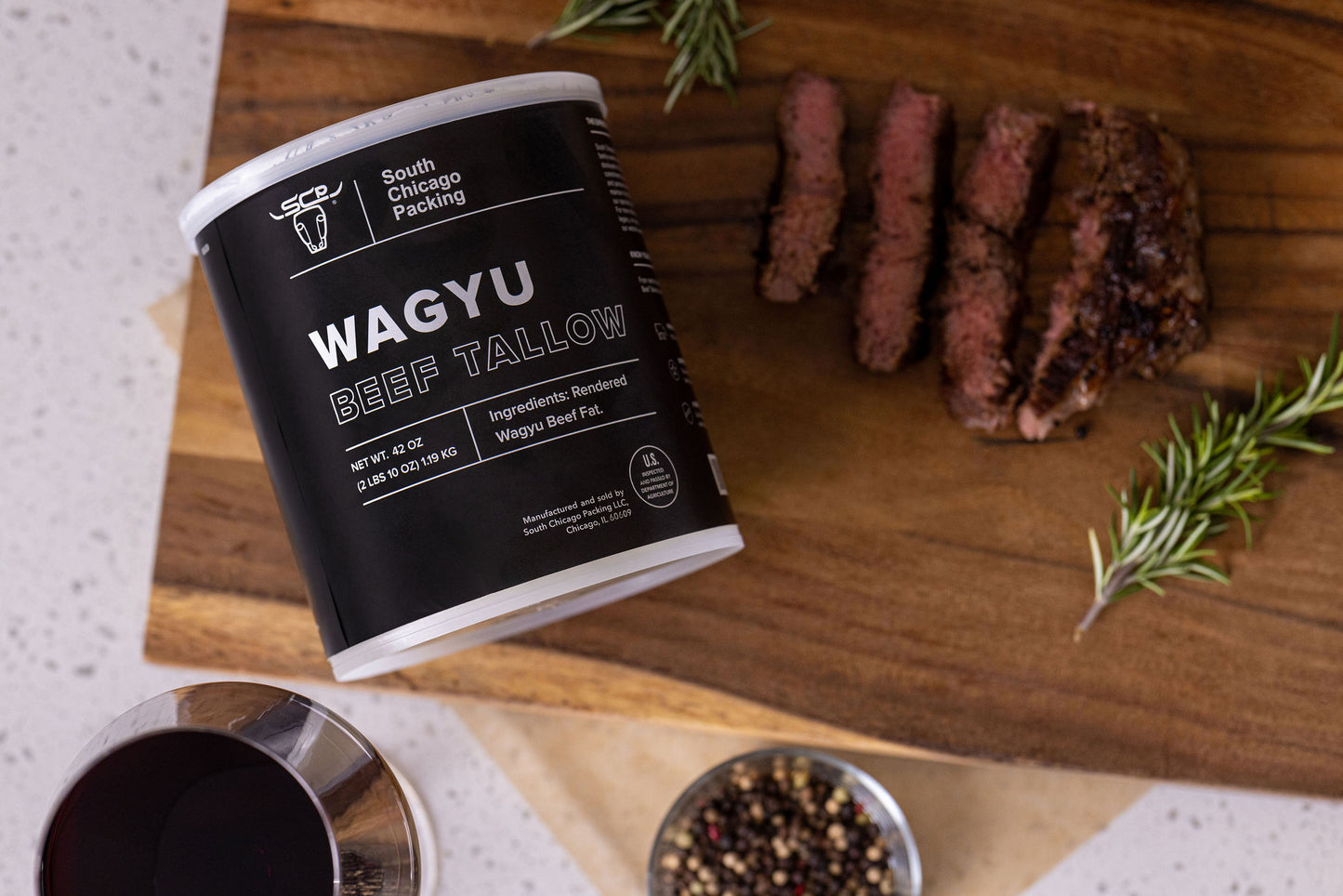 Great flavor and value...
This tallow tastes great and has a multitude of uses (particularly if you don't eat pork/use lard) and is a great value for the size. Snake River Farms sells a measly 8 oz. bar of the stuff for a whopping $18 vs $30 for 42 oz. at South Chicago packing. Love it.
Great flavor
Fast shipping. Great price. Incredible flavor
Tallow is great but this company took over a month to ship the product. Never told me that there would be a delay. I contacted them. Then after waiting so long to get the product that I forgot that I ordered it, they didn't even send a token of appreciation or a partial refund or a note of apology or anything.
Tallow-icious
As they suggested I waited until the weather had cooled off to order. Both the tub and spray arrived with no shipping issues. Opening the tub will just about make you drool. The creamy color, consistency, and that wonderful beef aroma was exactly what I was hoping for. The tallow spray is a great convenience and alternative to the other spray oils. Thanks South Chicago Packing!
About this item
01One 42 Ounce Can of 100% pure high-end Wagyu beef tallow. Butter like consistency for easy sautéing, searing, and cooking.
02Paleo and Keto Friendly
03Contains balancing levels of Omega-3 and Omega-6 essential fatty acids
04Pasture-raised, sustainably and humanely sourced
Sear, BBQ, Grill and More with Tallow
Wagyu Testimonials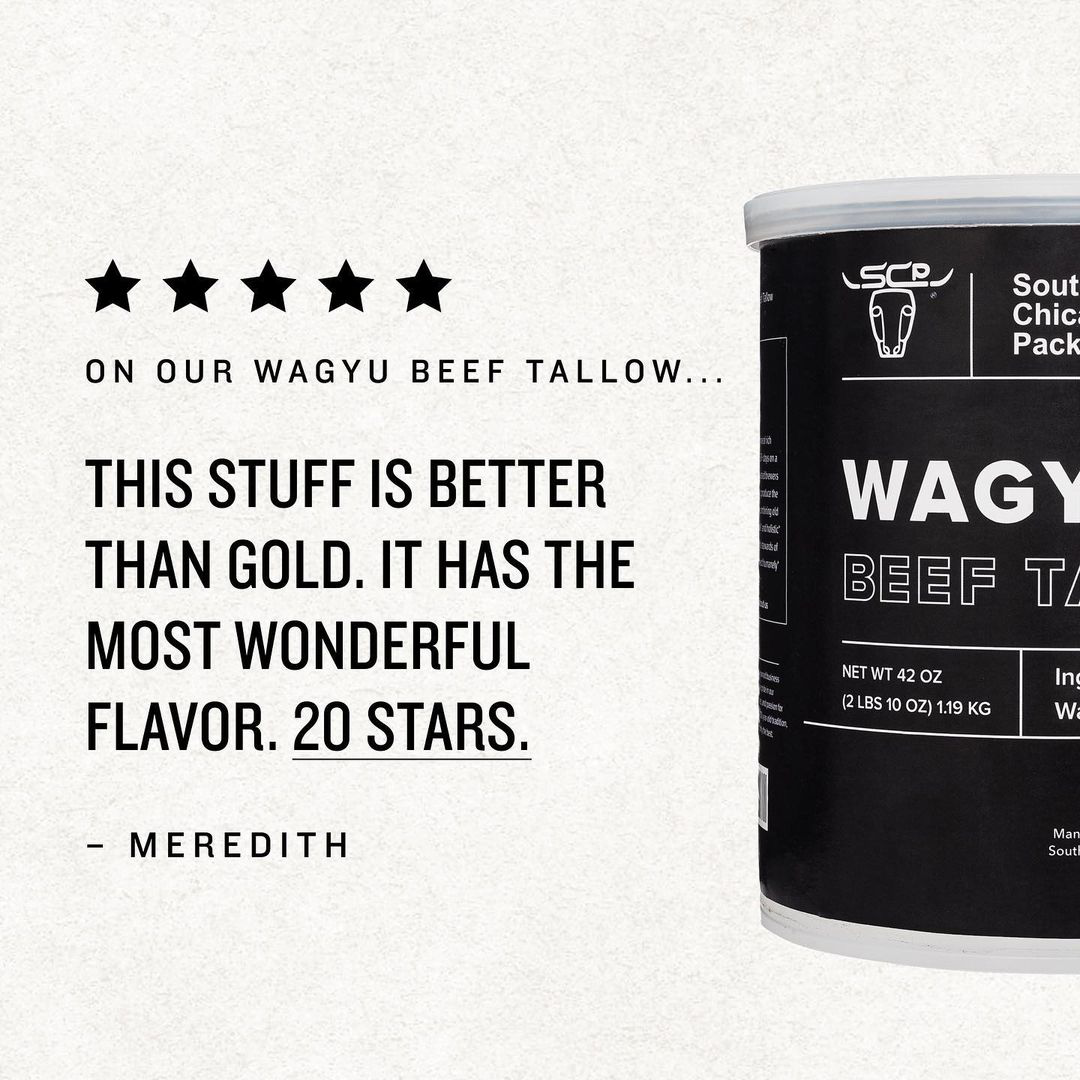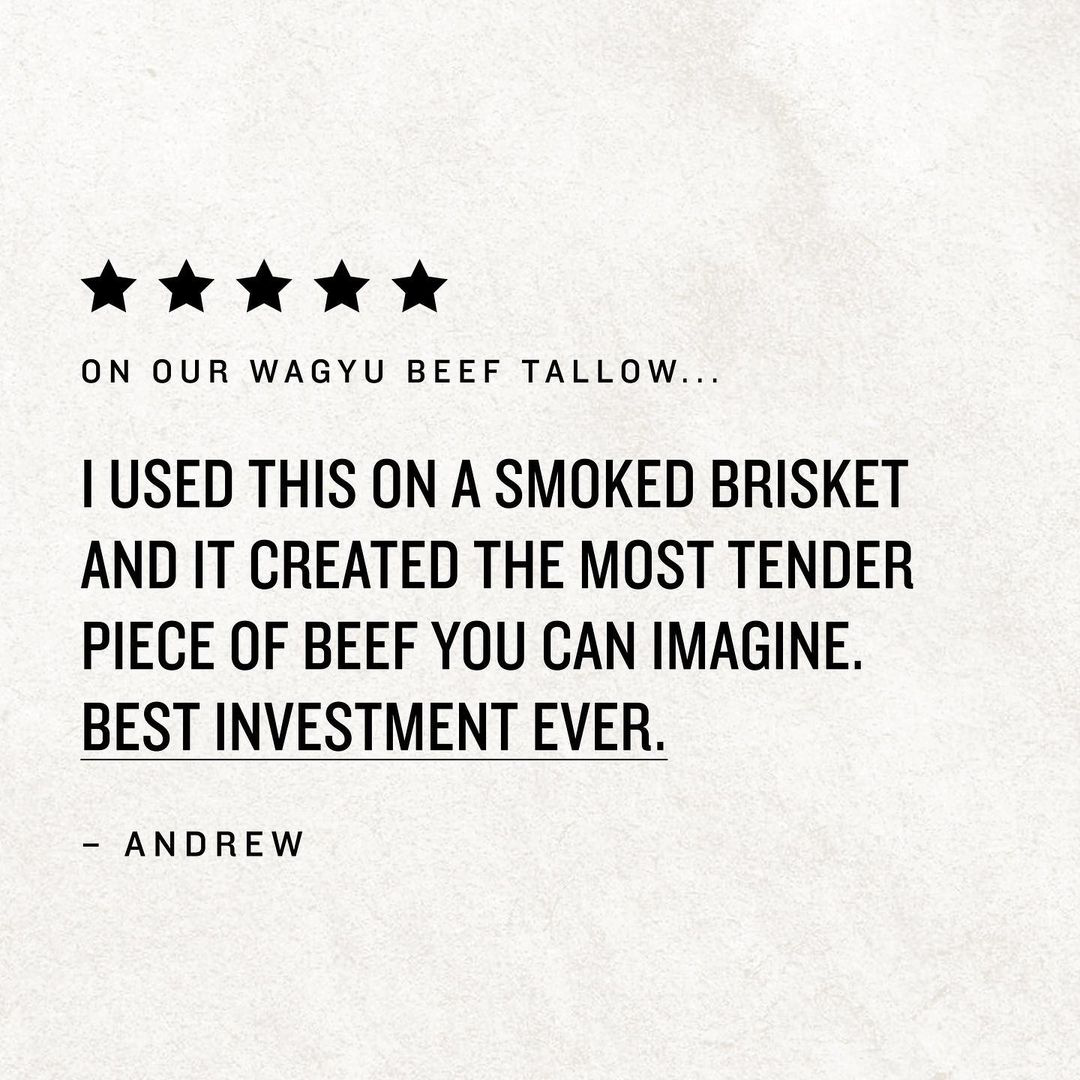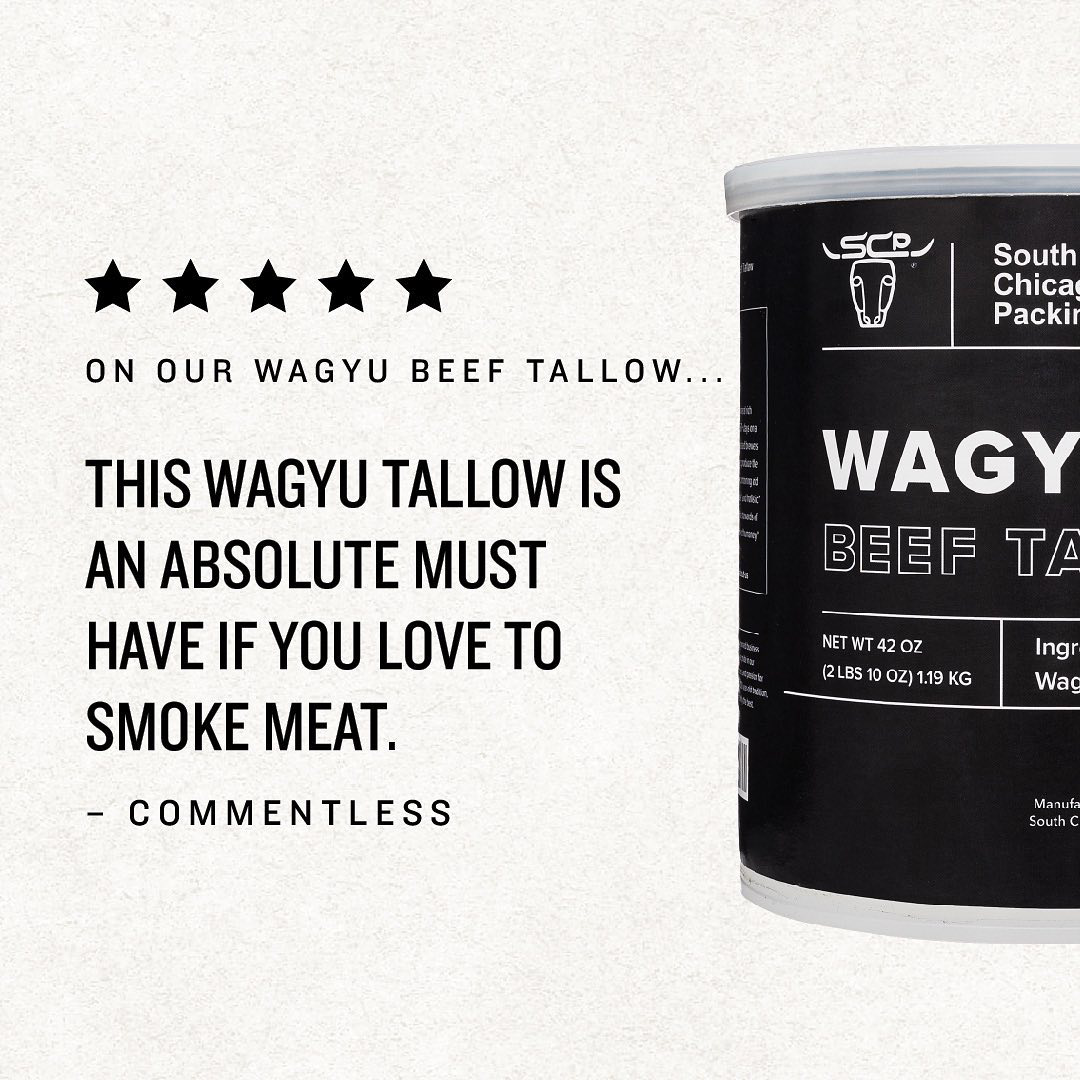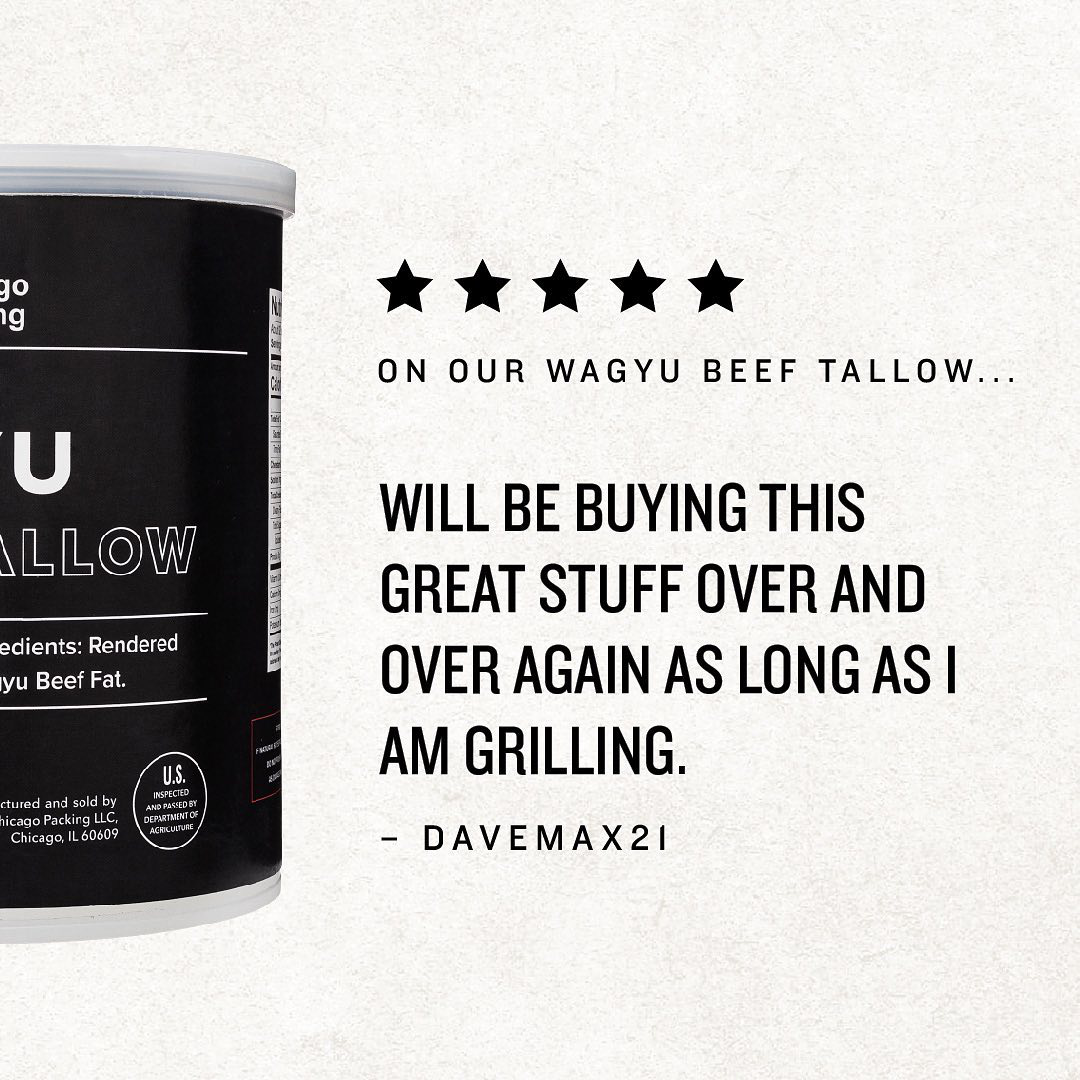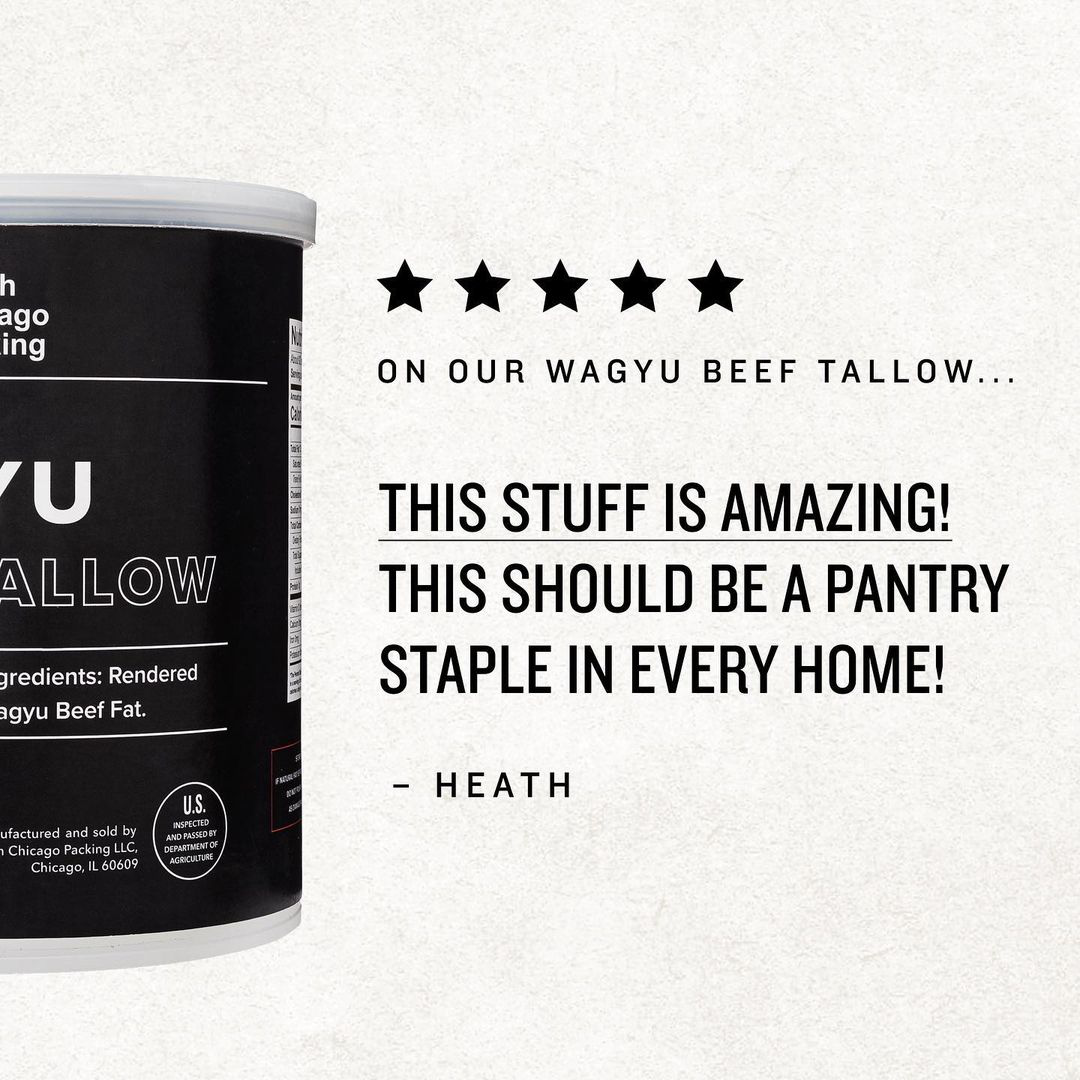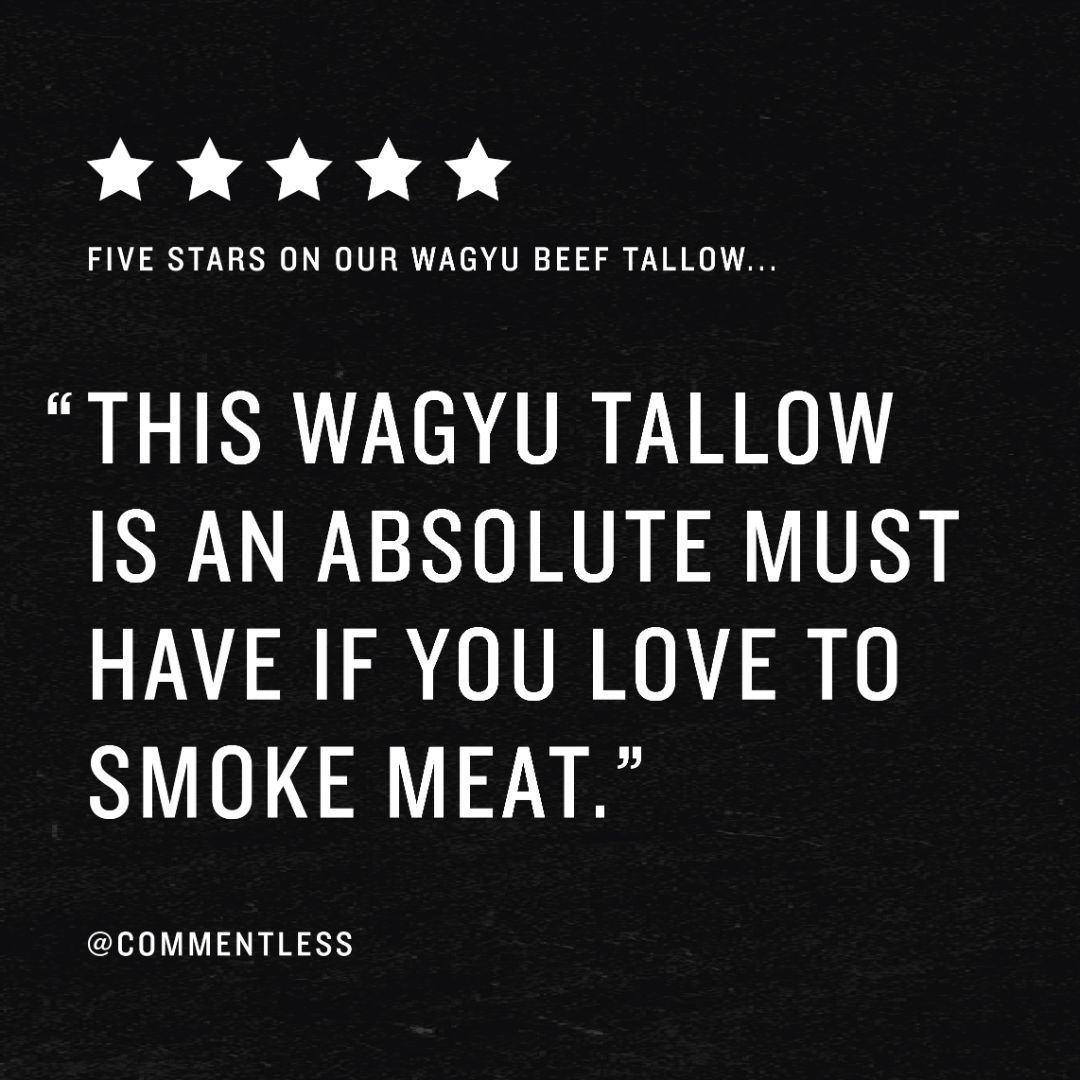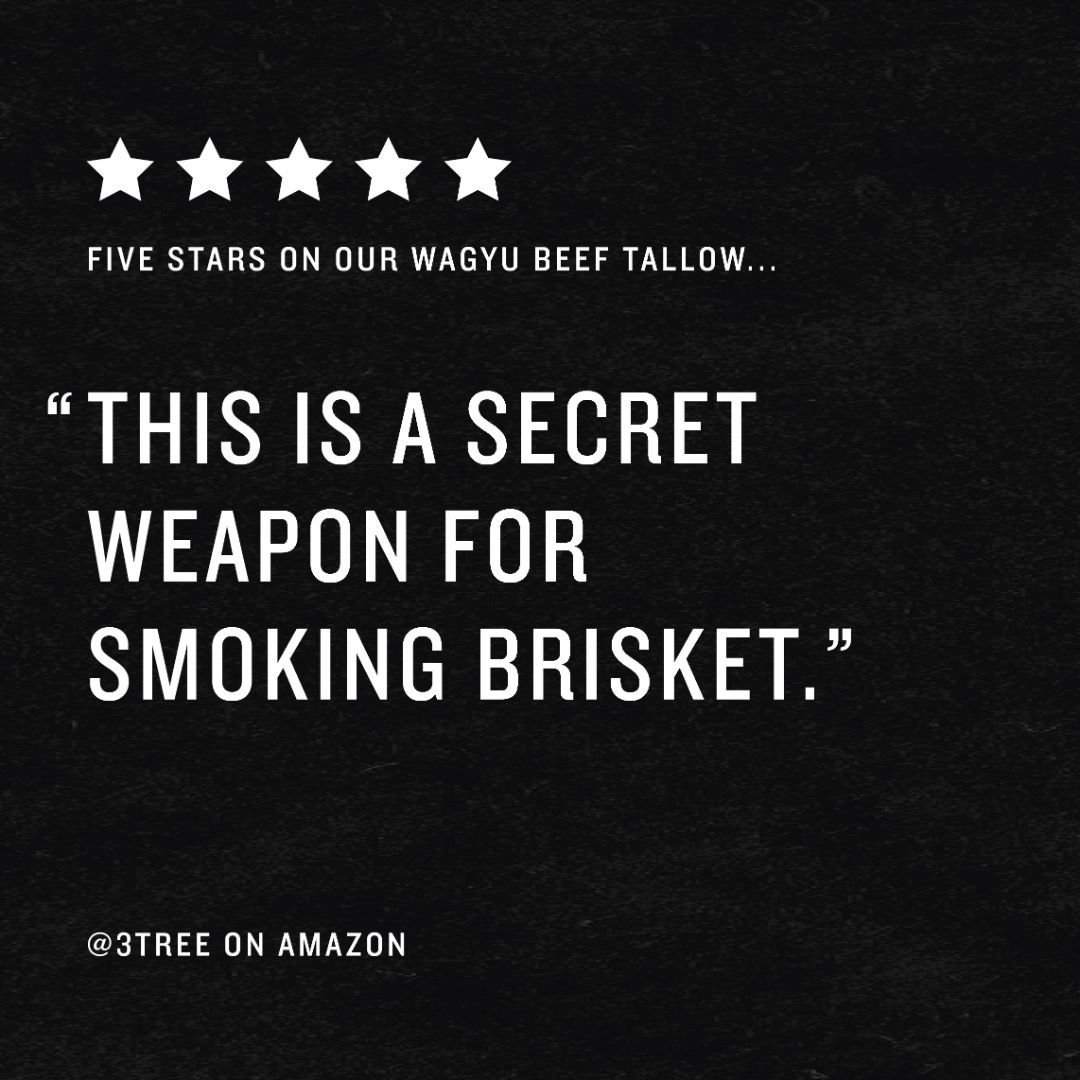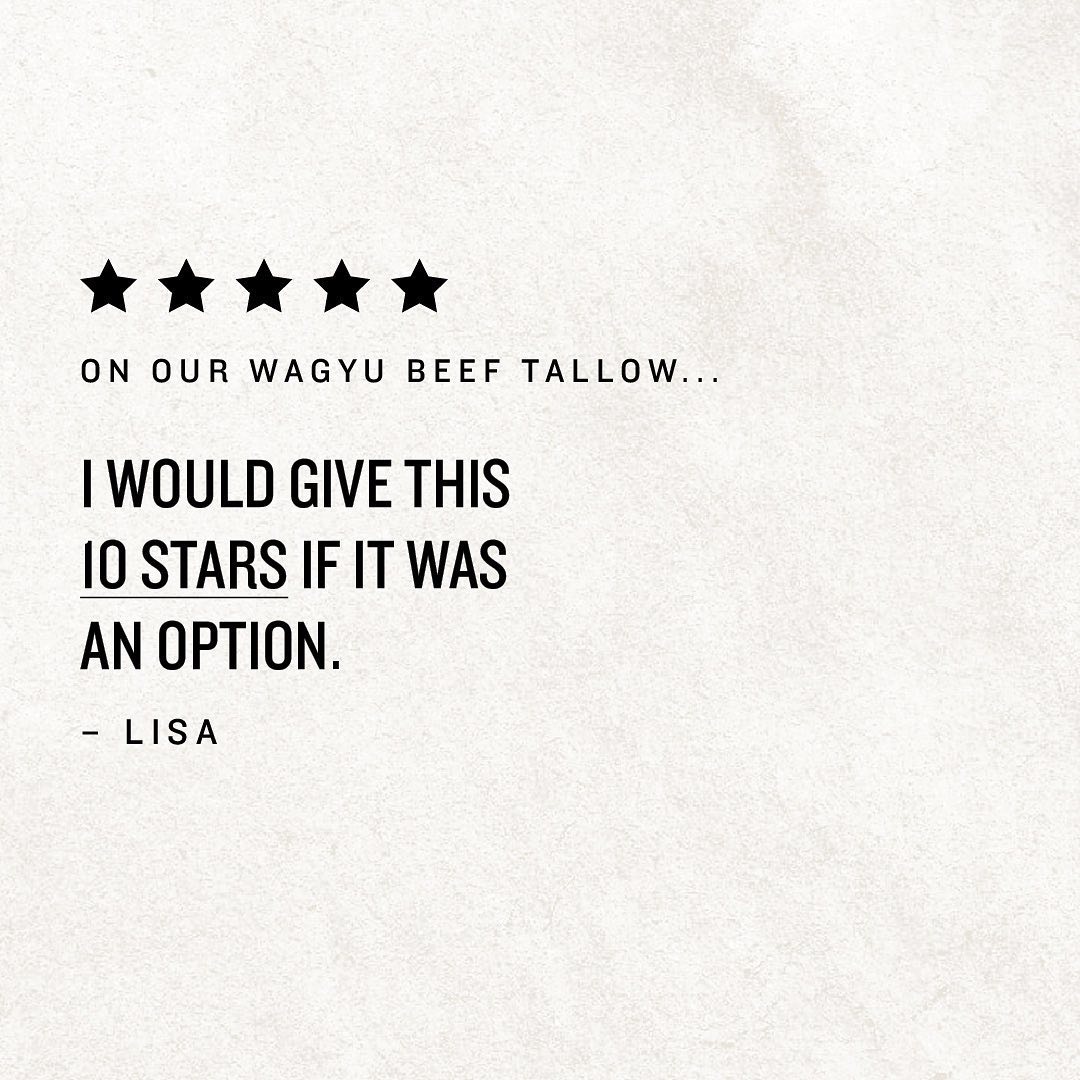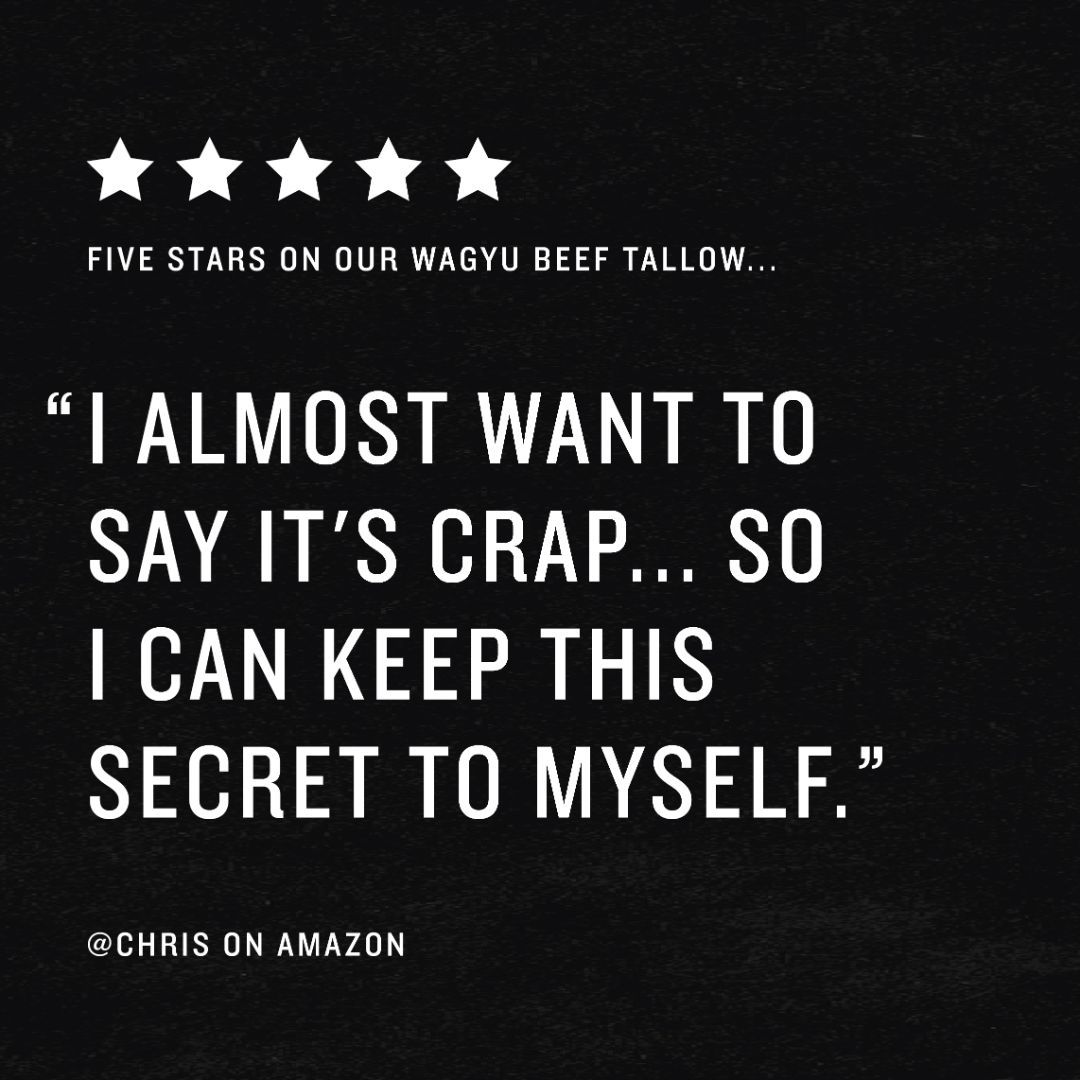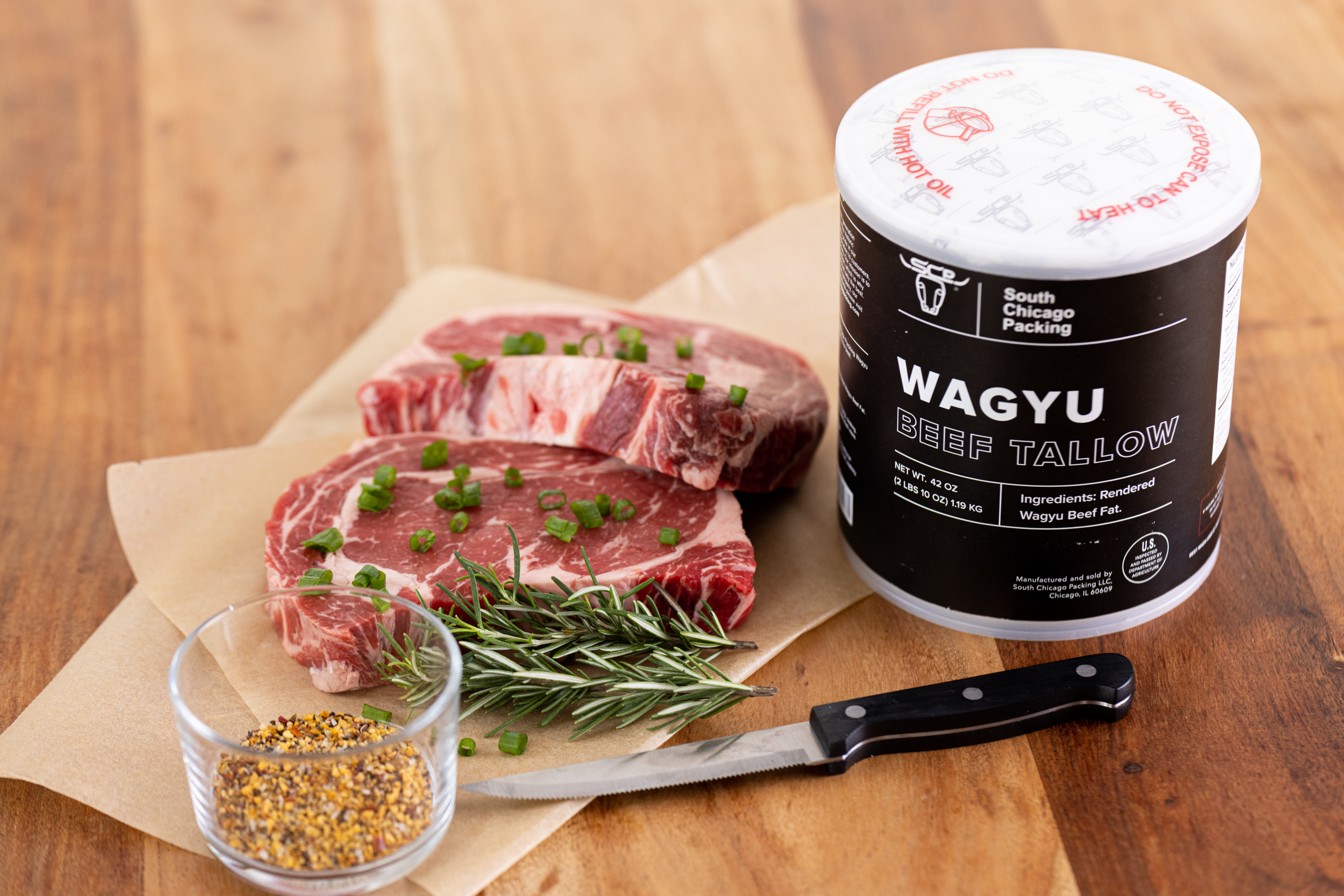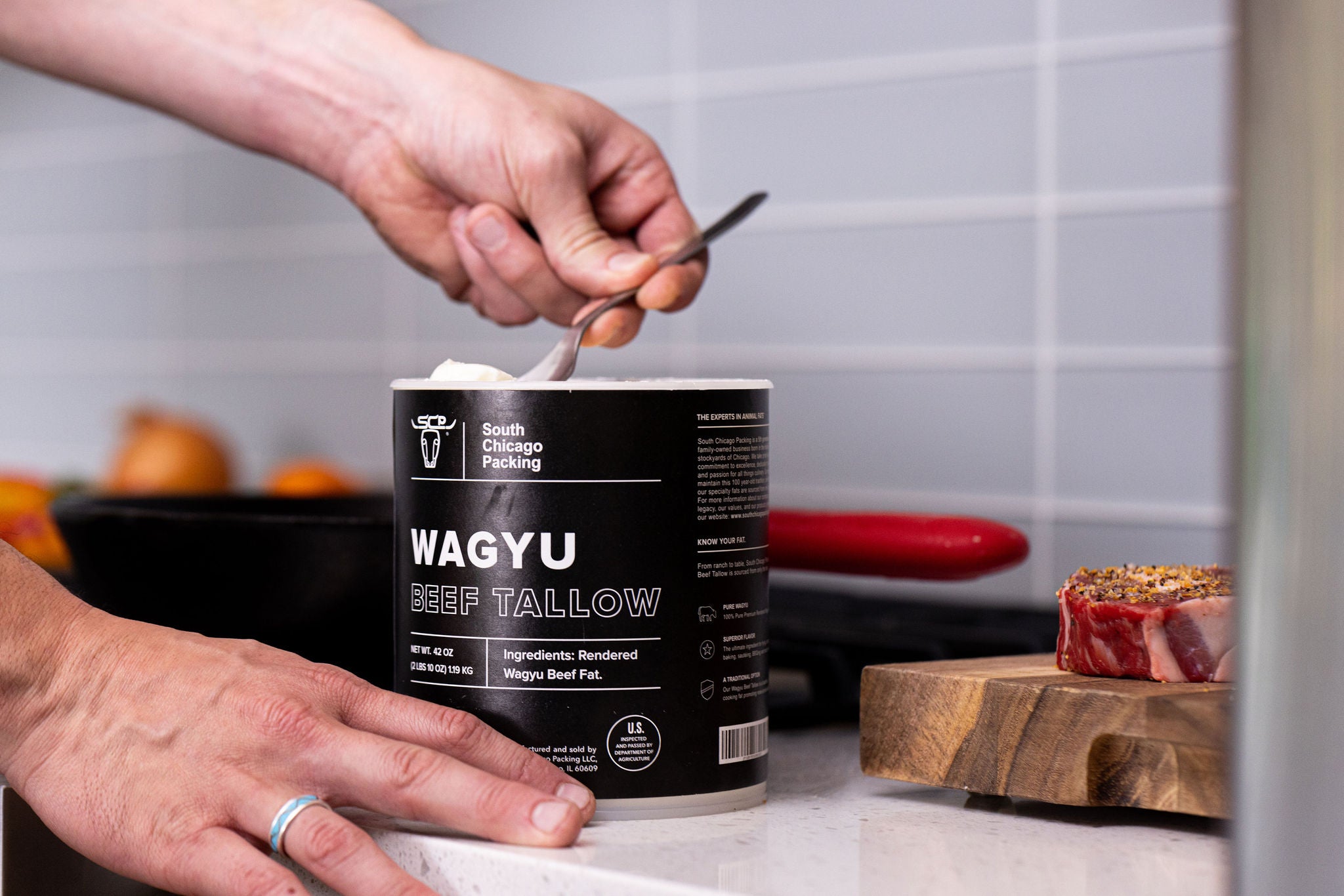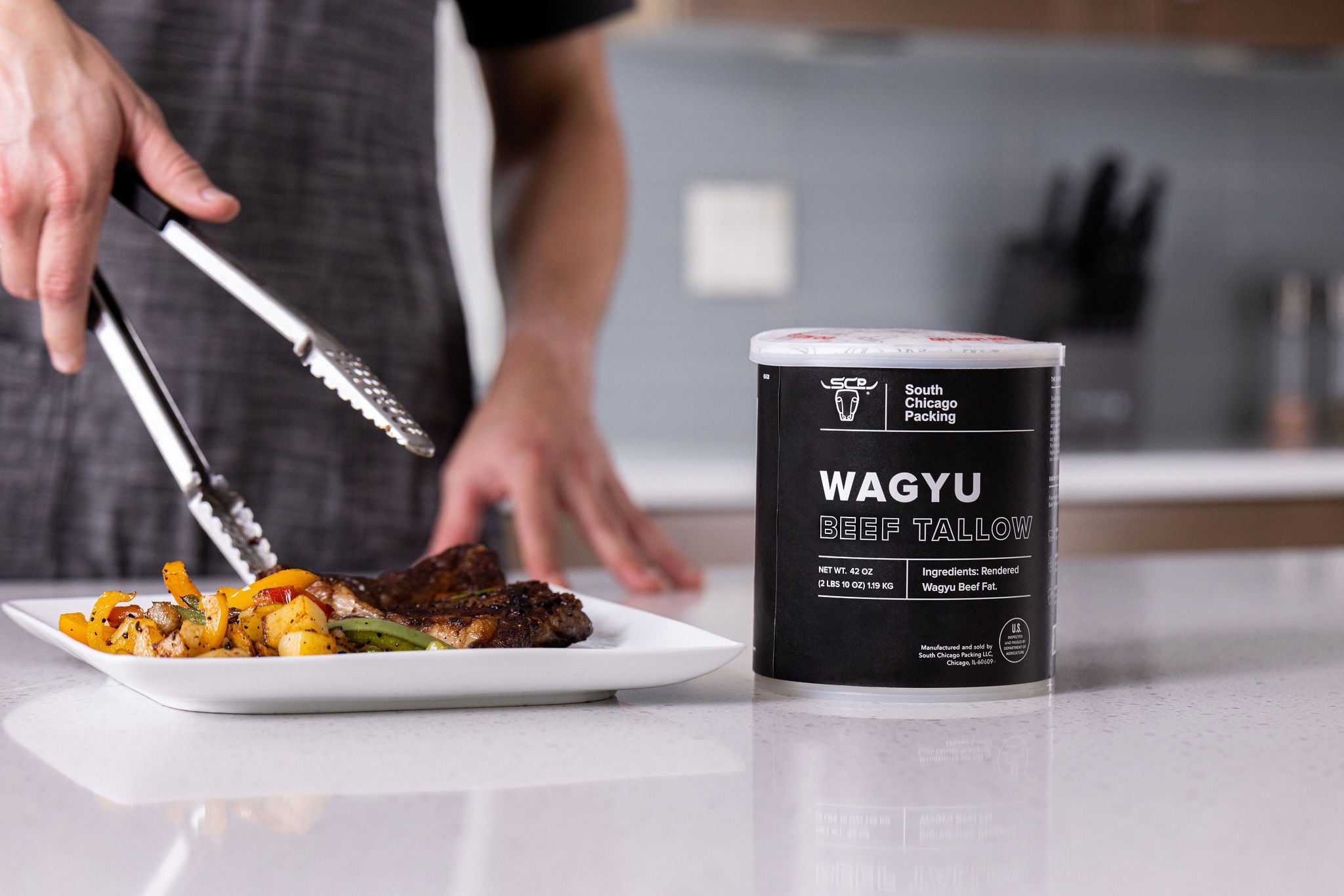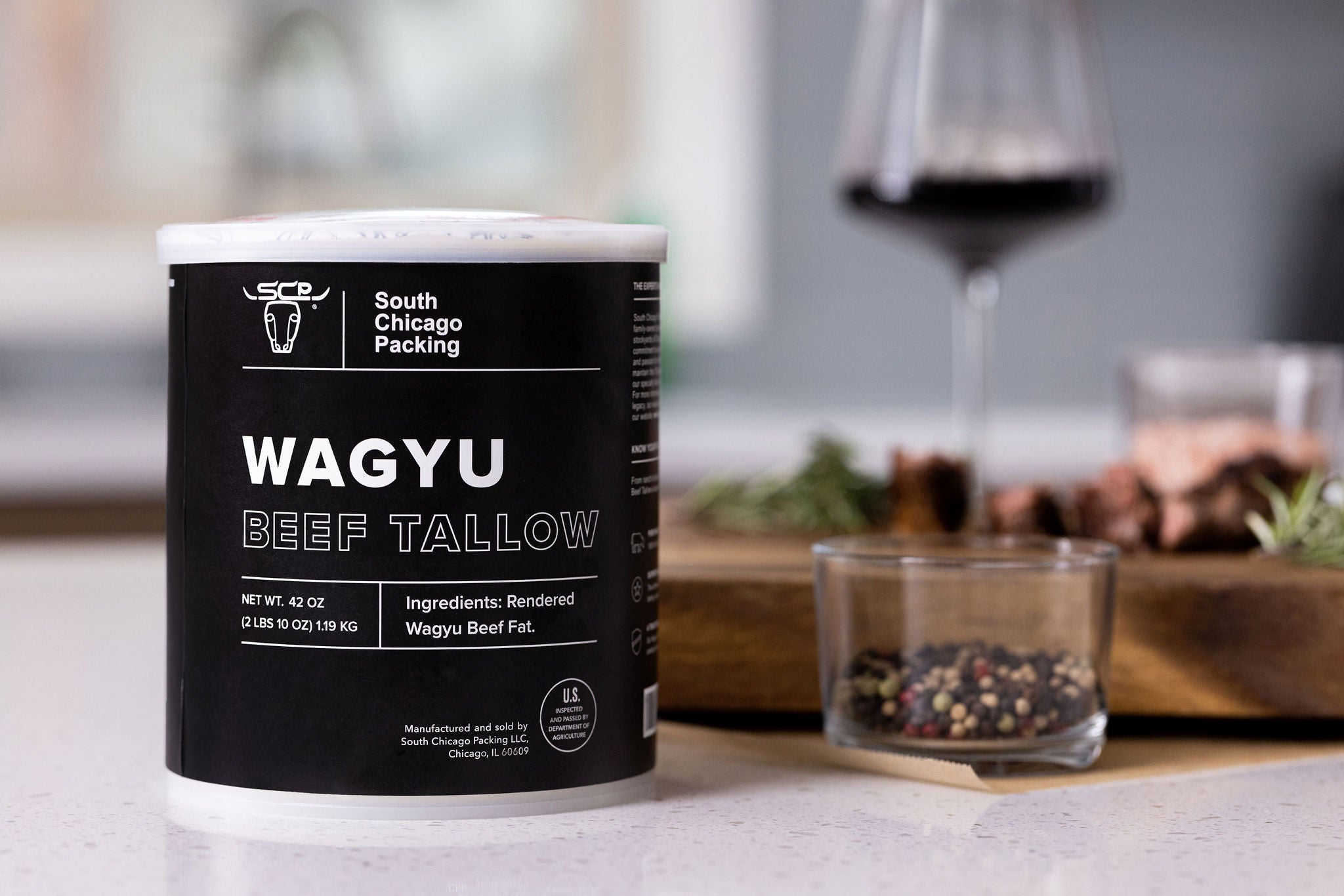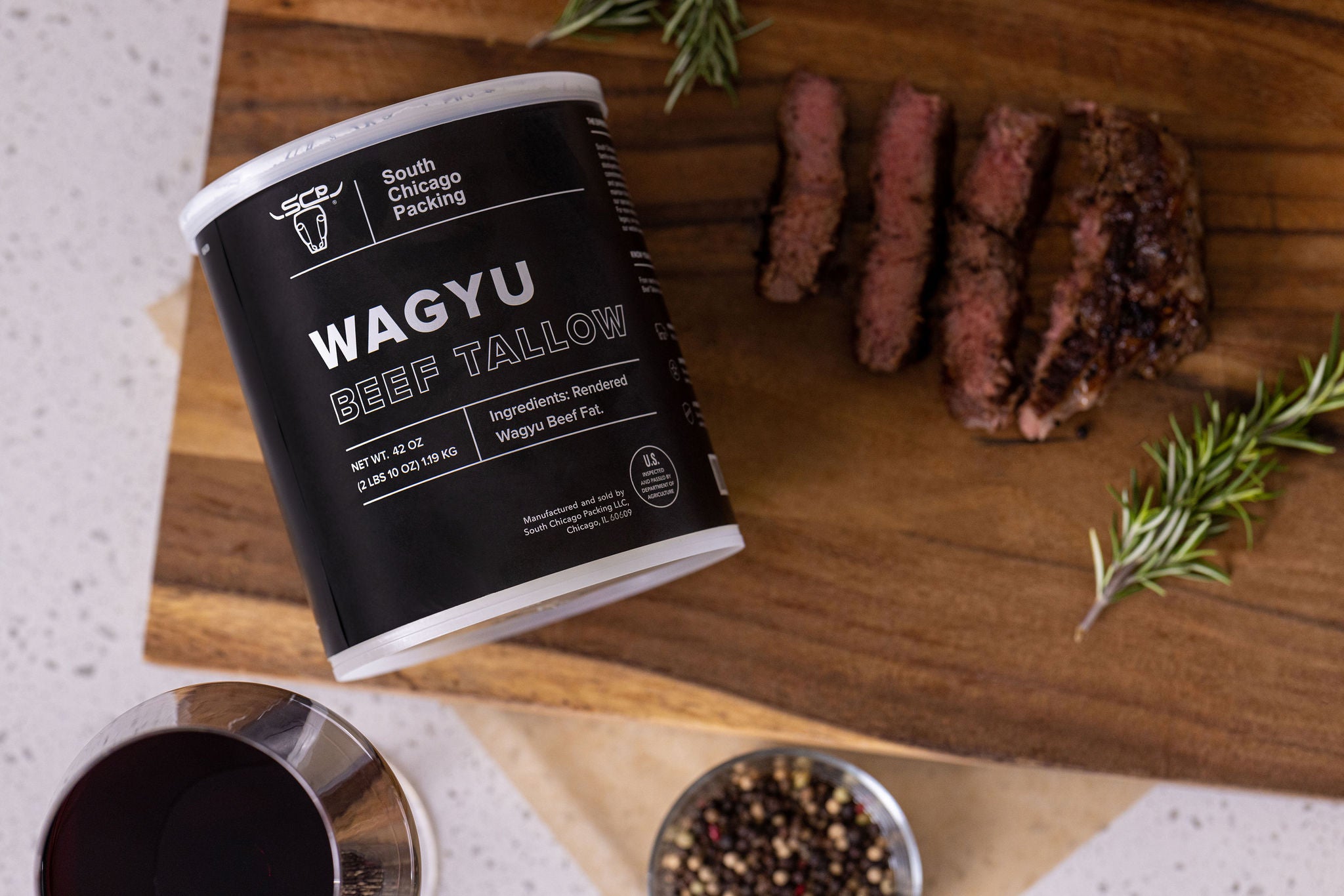 Recipe Library
UPGRADE YOUR PROTEIN.

Searing, Sautéing and Pan Frying will never be the same. A little Wagyu Beef Tallow will give you a rich, full bodied flavor and is perfect for all of your Paleo, Keto and Whole30 recipes.

BREAKFAST, LUNCH AND DINNER.

From fried eggs to french fries to brisket,Wagyu Beef Tallow can bring richness and juiciness to any recipe.

EVERY PITMASTER'S DREAM!

Our Wagyu Beef Tallowis a HUGE hit in the BBQ and Grilling community. Pitmasters and BBQ enthusiasts are increasingly using our Tallow for smoking meats. Some all time favorite recipes include Beef Brisket, Beef Short Ribs and Steaks seared to perfection. Wagyu Beef Tallow will allow you to get that dreamy fatty profile and rich, full bodied flavor you seek!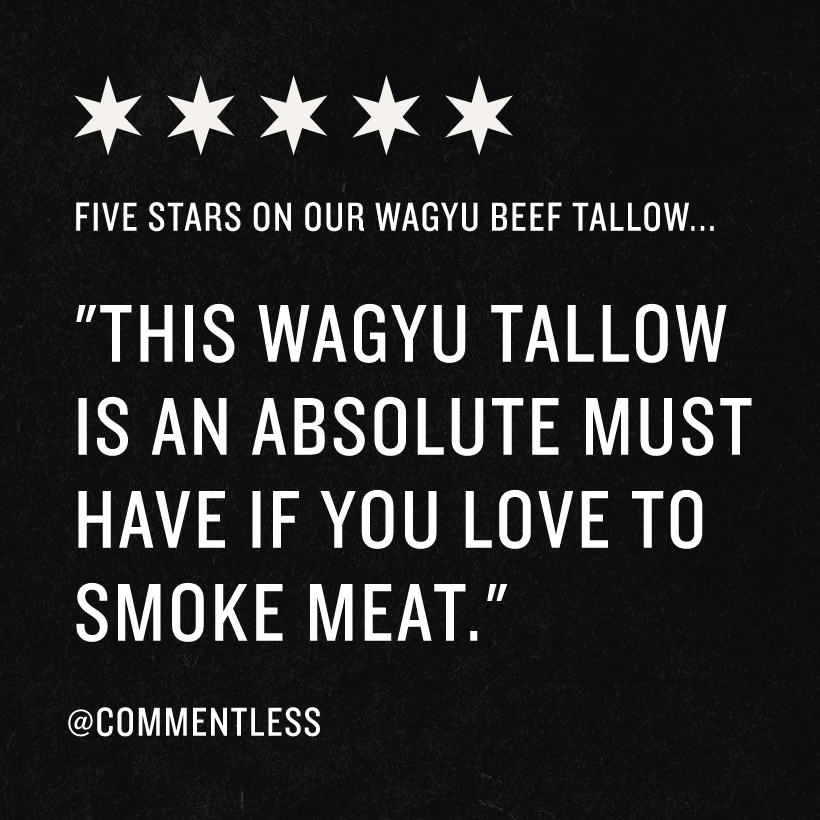 FREQUENTLY ASKED QUESTIONS
Is this grass fed tallow?
Is this product solid or liquid at room temperature?
What is the best use for Wagyu Tallow?
What is the difference between tallow and lard?
What is Shelf life of the product?
How long does shipping take?
Choosing a selection results in a full page refresh.
Opens in a new window.