Regular price
Sale price
$2499
Unit price
per
Sale
Sold Out
Product Description
From farm to table, South Chicago Packing's Traditional Lard Shortening is sourced from only the best. Our Lard outperforms solid vegetable shortenings in tortillas, fried chicken, pie crusts, biscuits, breads, cakes, and other pastry doughs. The flakiest pie crusts are made with Lard! There's a reason your Grandmother used lard in everything from pie crusts to biscuits! Our Lard is a traditional, natural cooking fat that is Keto, Paleo, and Whole30 friendly. All of our products support nose-to-tail sustainability.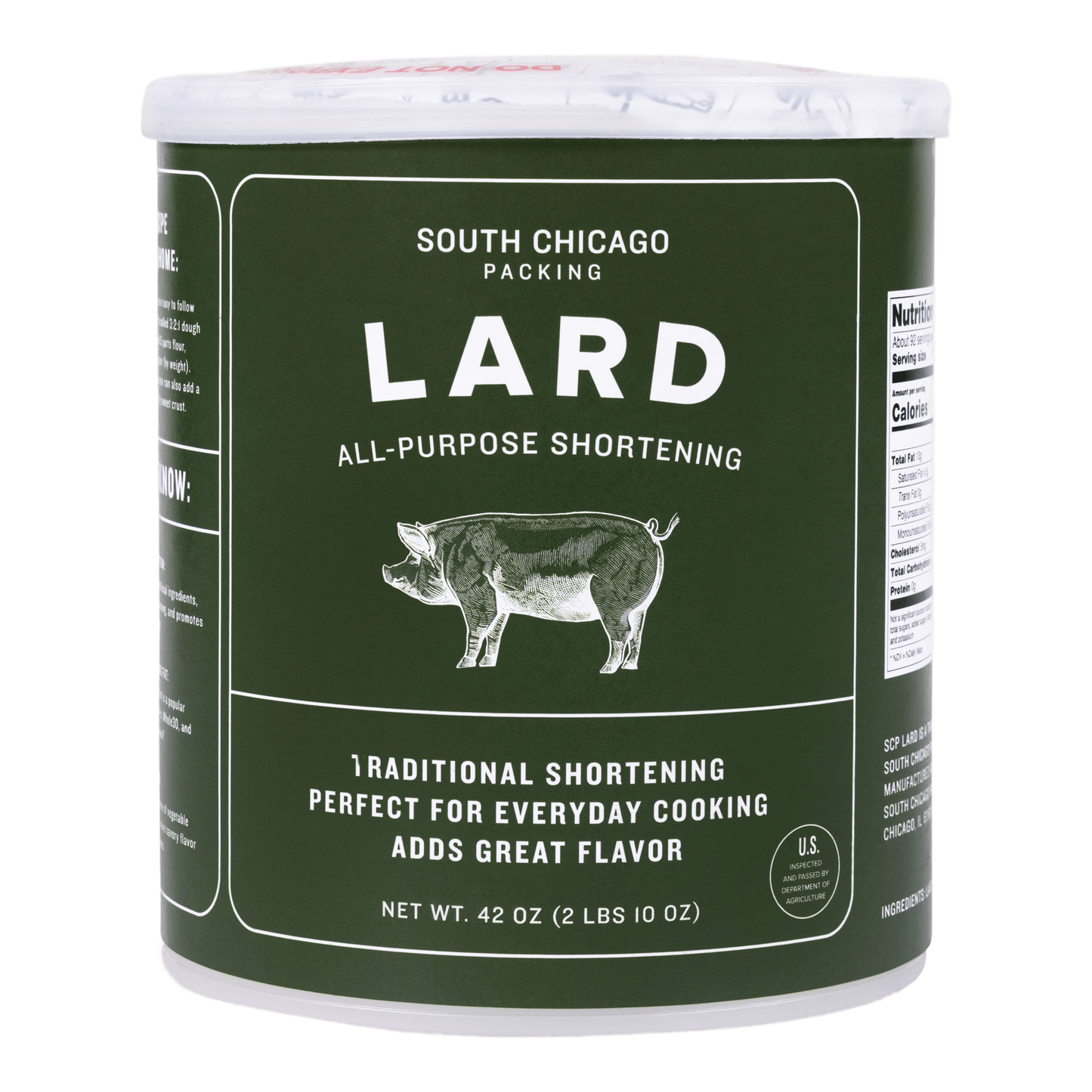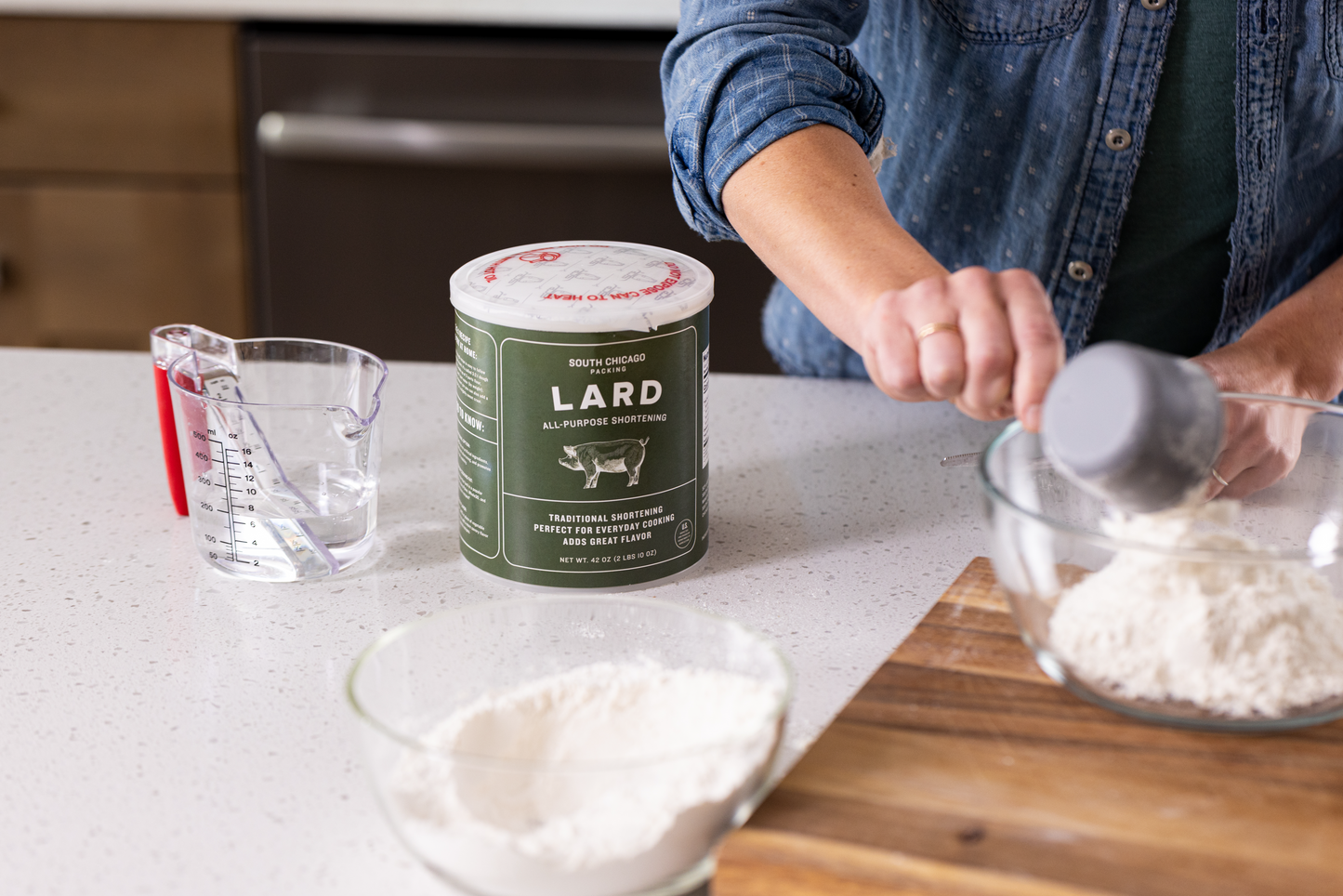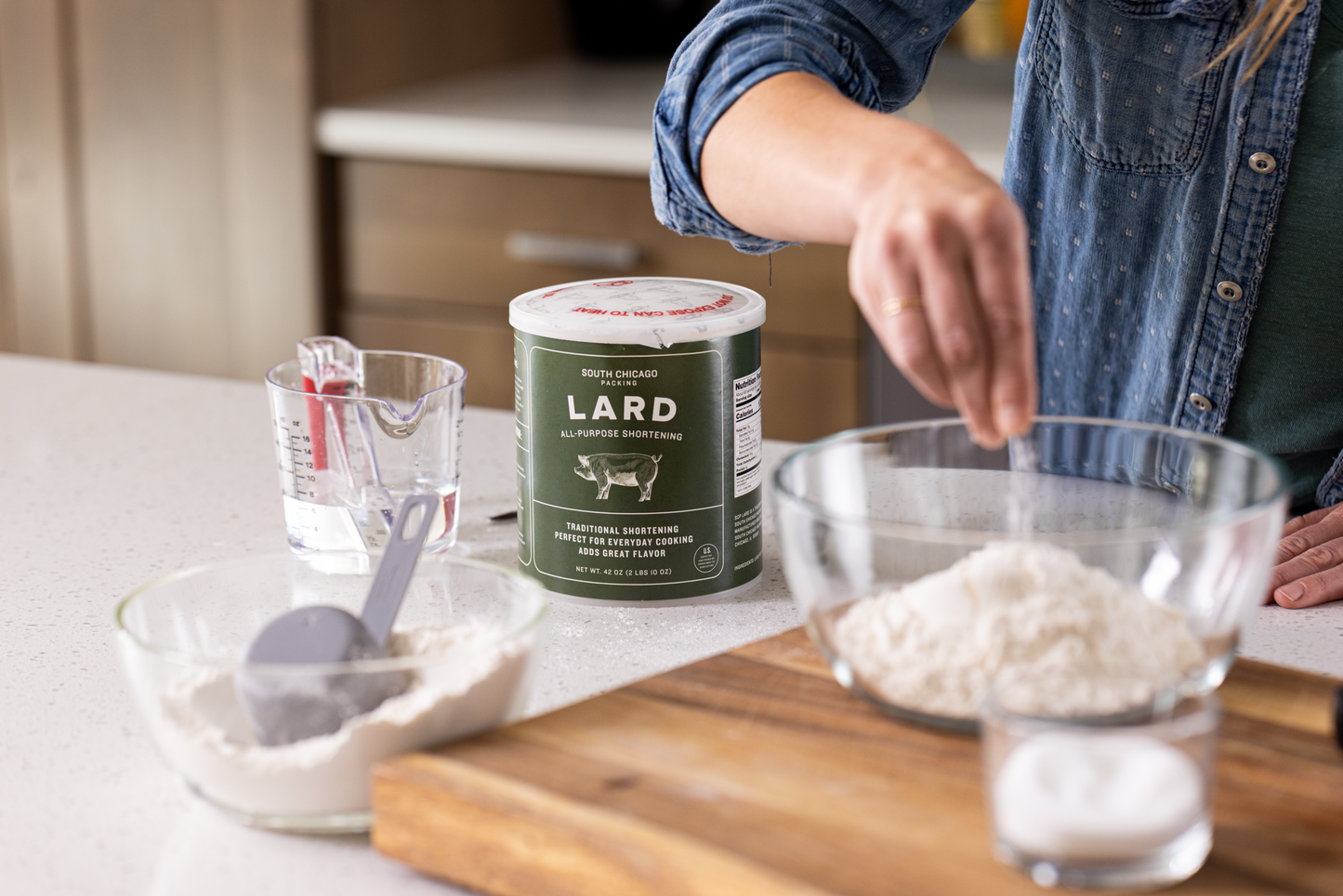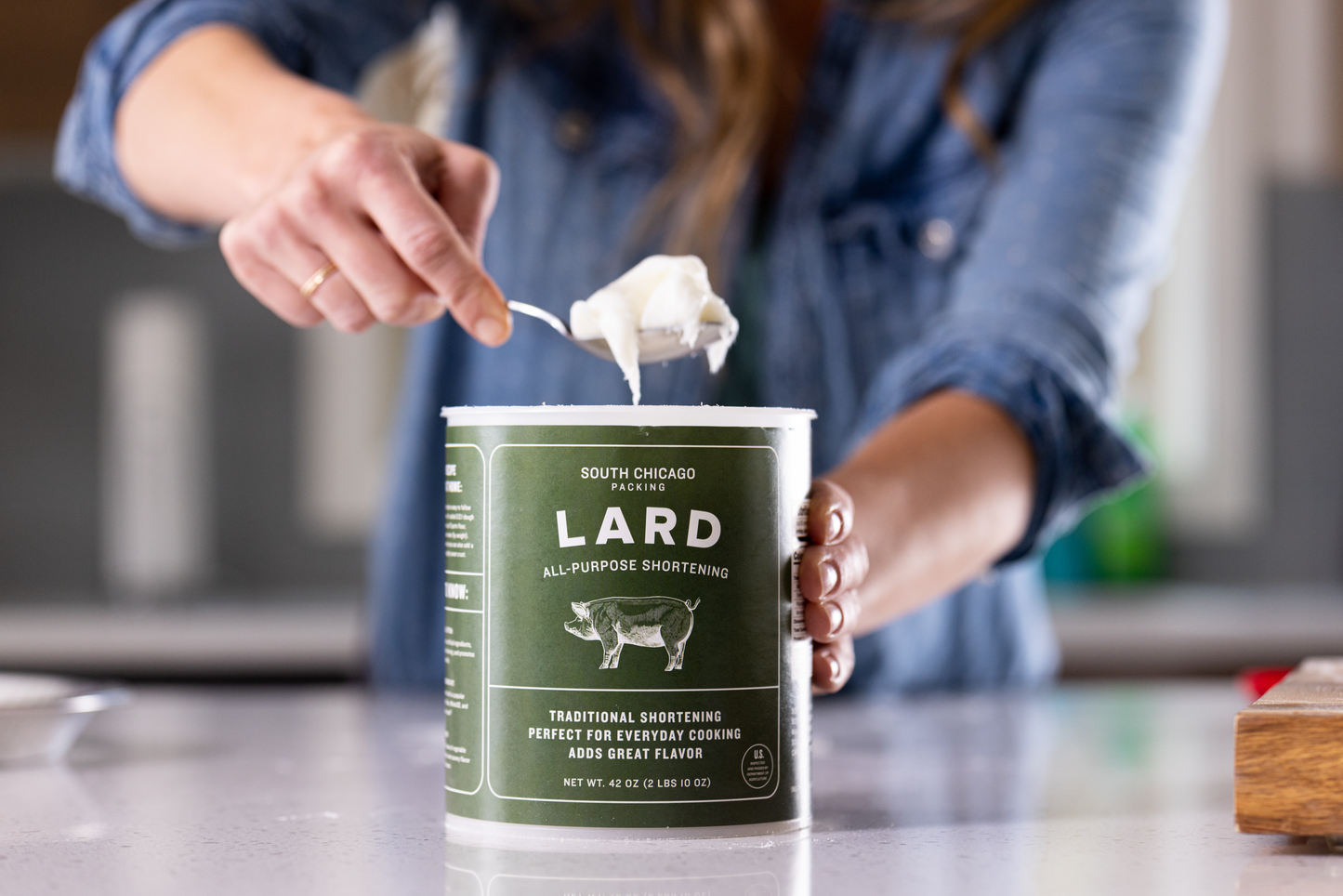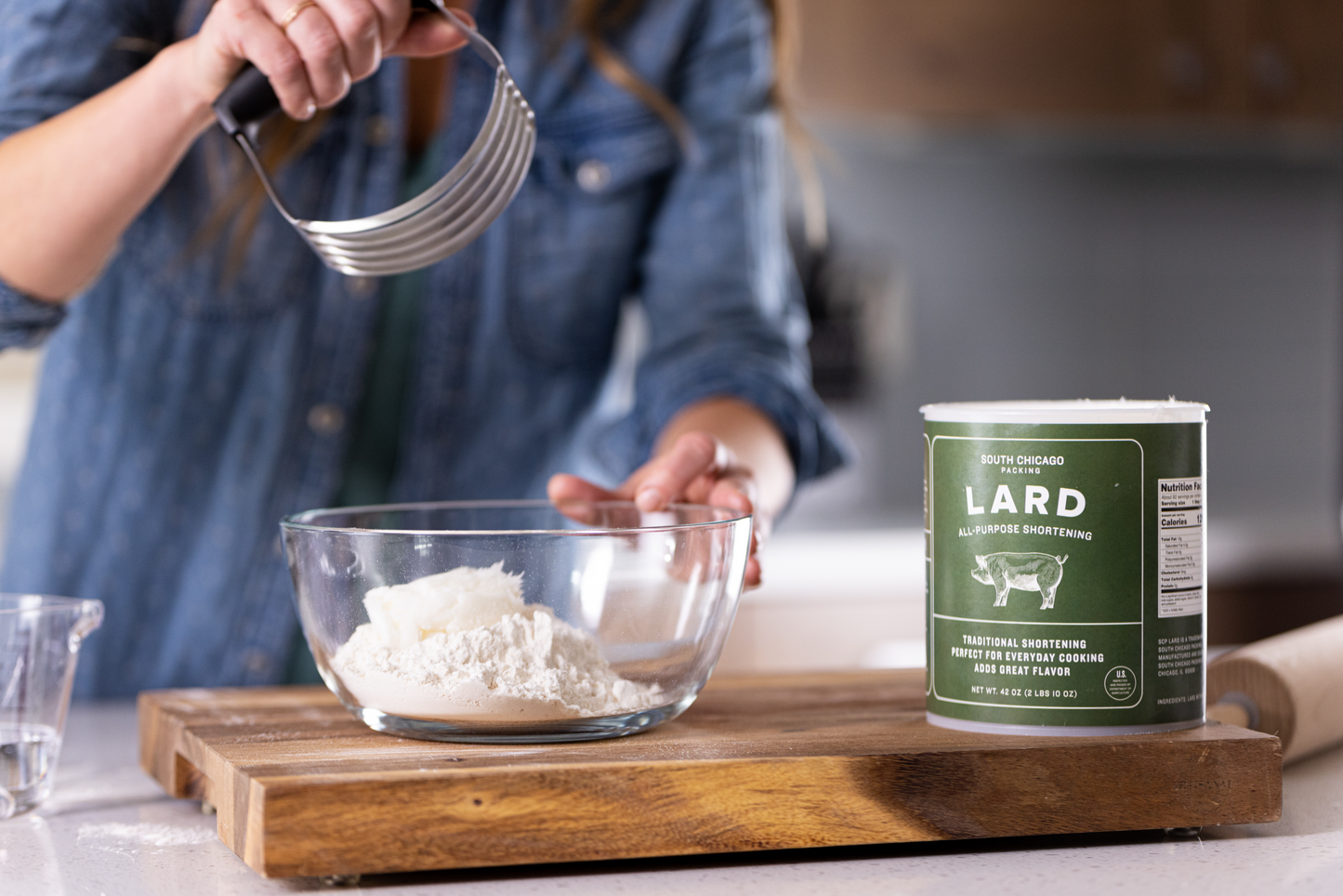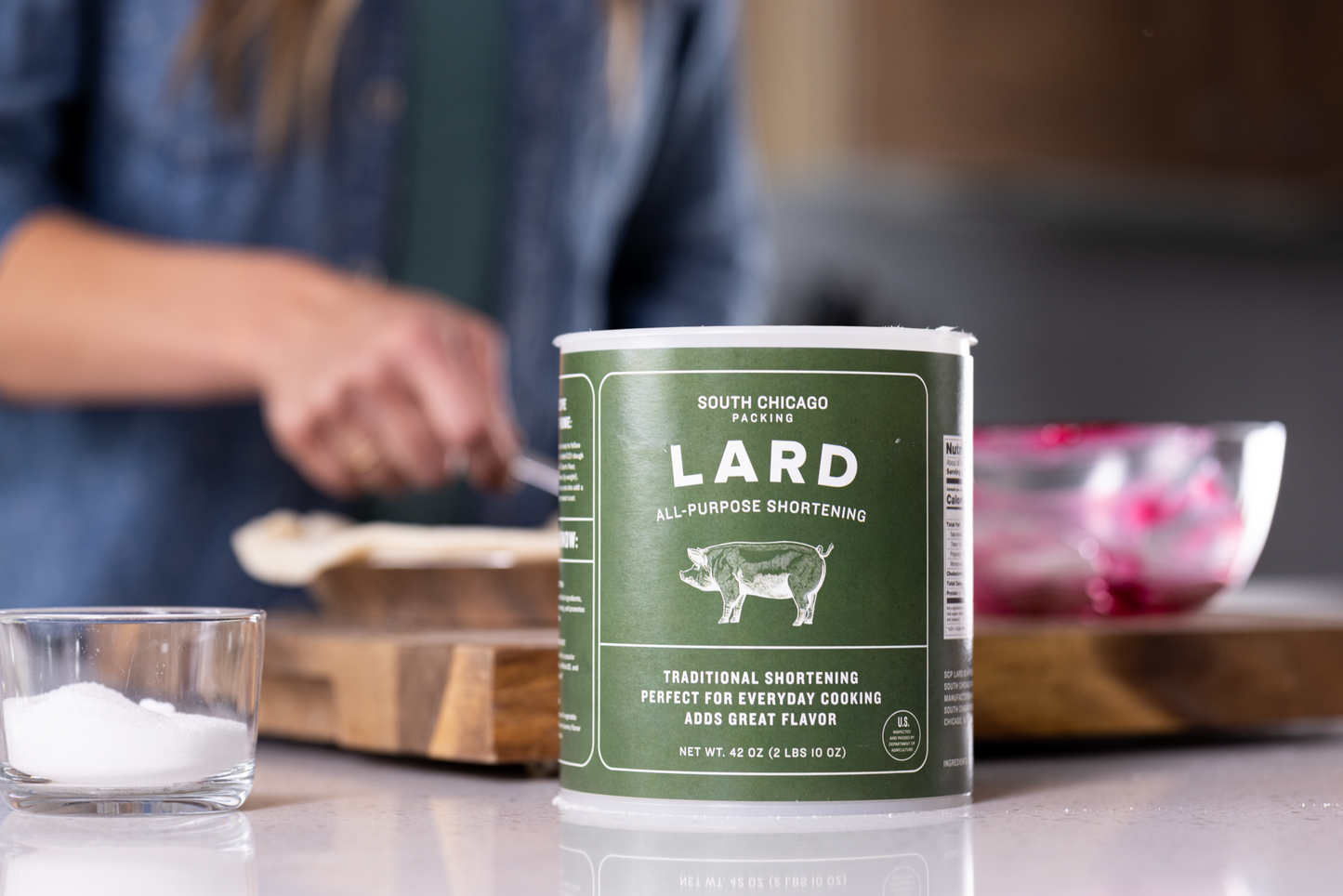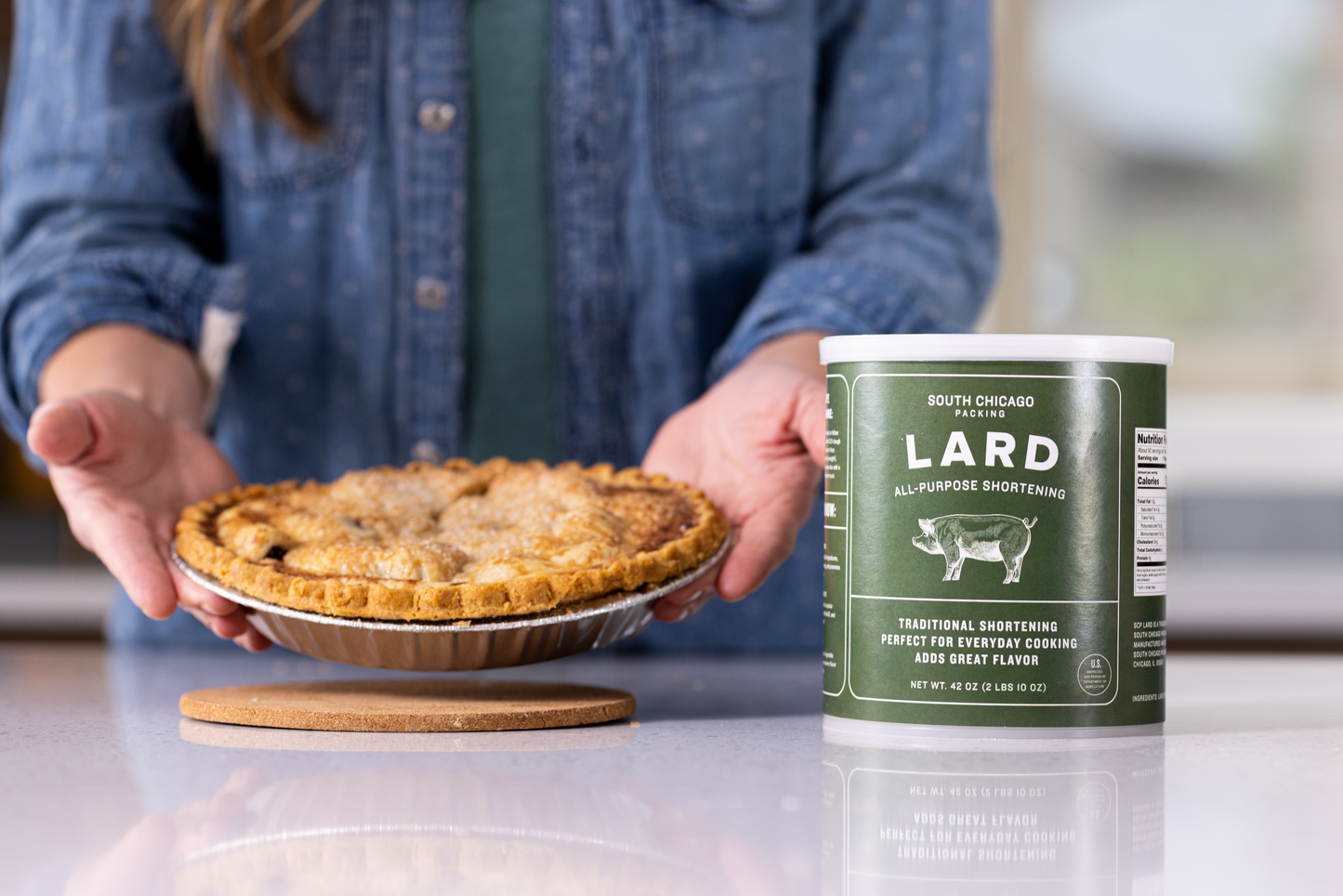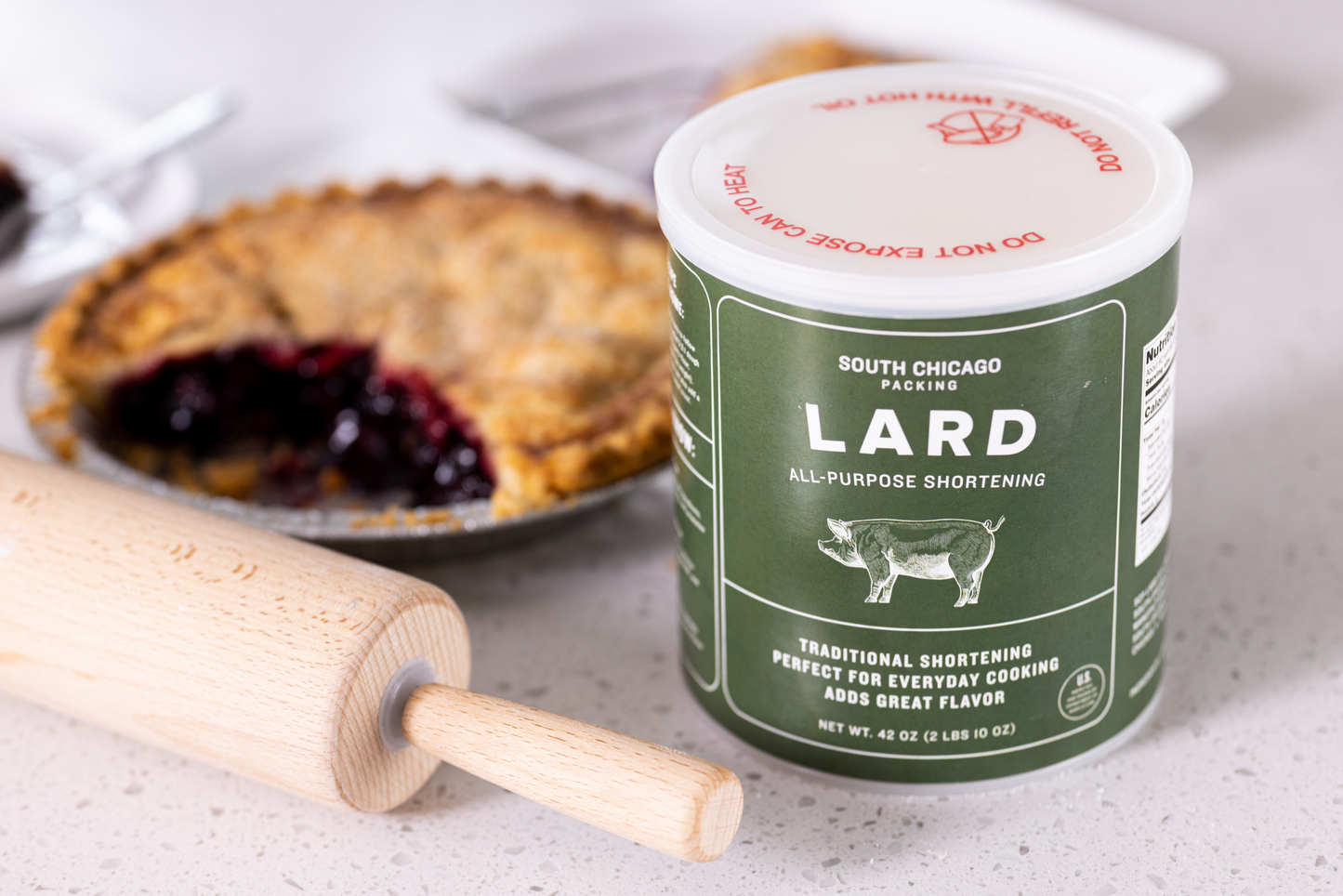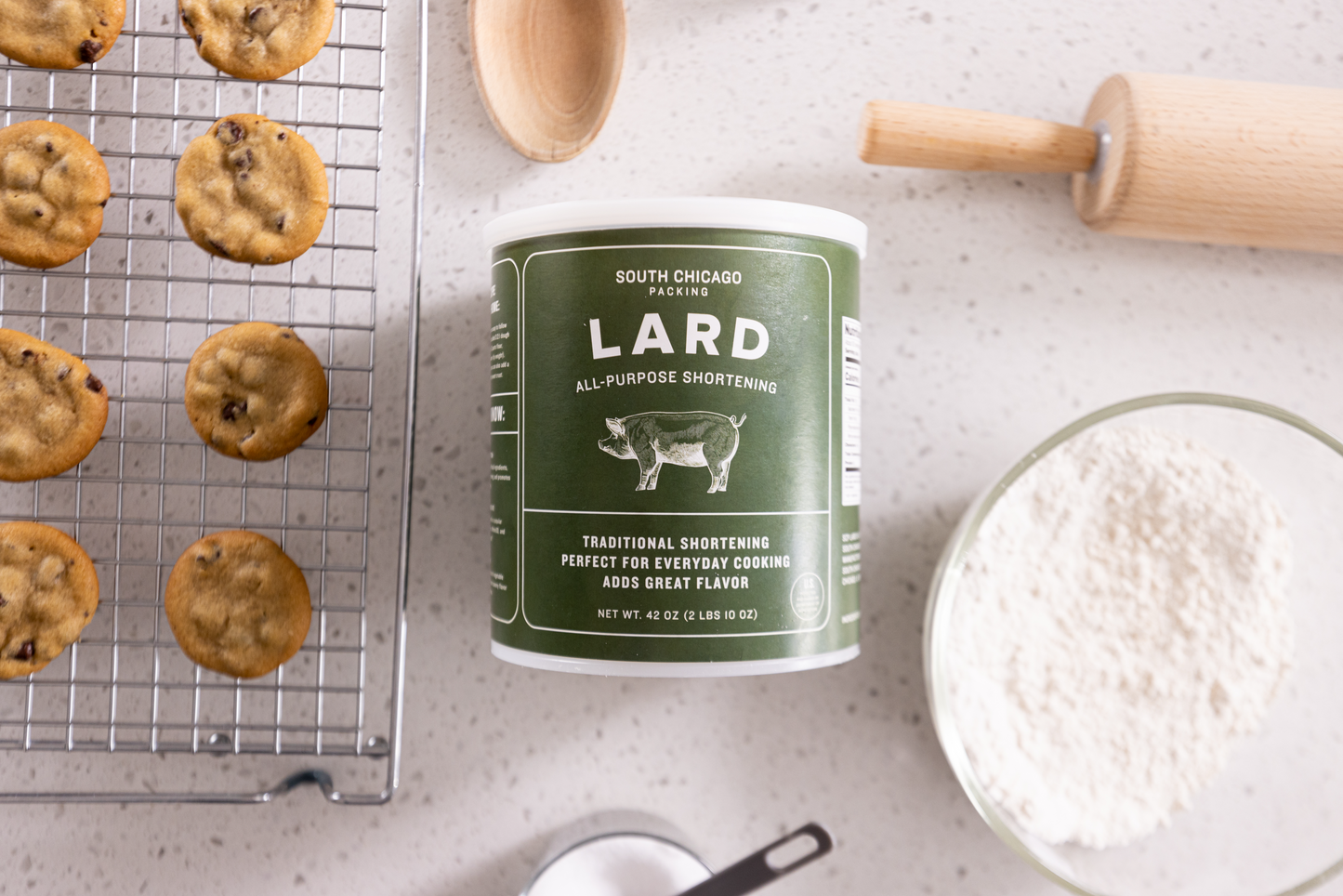 Best if used by expires in three months
This stuff is packaged and last for a year. I just received my lard today with only three months left before the best use by date. I don't understand how buying it from the source is not as fresh as can be.
Great lard
It's expensive but worth it. To the other reviewer who said you could get more for 5...not true at all. if I wanted on the shelf manteca I would go buy that. That stuff can not compare with this. It's light and cooks excellent.
Love it!
It is really good Lard. However, I can get more for $5 at the grocery store. It's difficult to justify $20 more. Maybe when this money crunch lifts, I can grab another can. I'm sorry!!!!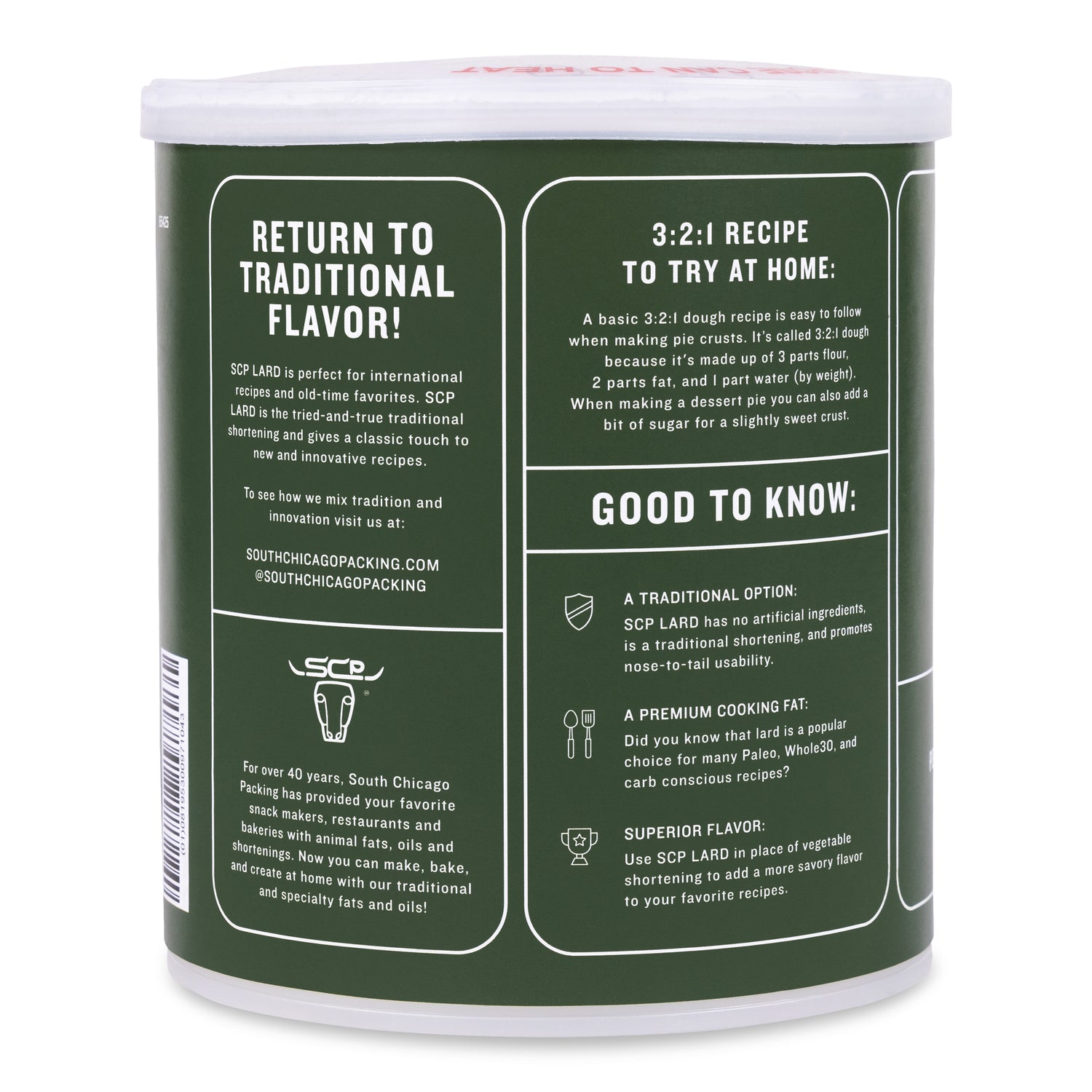 About This Item
01One 42 ounce can of Traditional Lard Specialty Baking Shortening.
02No artificial ingredients
03Promotes nose-to-tail usability
04Gluten Free
Recipe Library
UPGRADE YOUR PROTEIN.

Searing, Sautéing and Pan Frying will never be the same. A little Wagyu Beef Tallow will give you a rich, full bodied flavor and is perfect for all of your Paleo, Keto and Whole30 recipes.

BREAKFAST, LUNCH AND DINNER.

From fried eggs to french fries to brisket,Wagyu Beef Tallow can bring richness and juiciness to any recipe.

EVERY PITMASTER'S DREAM!

Our Wagyu Beef Tallowis a HUGE hit in the BBQ and Grilling community. Pitmasters and BBQ enthusiasts are increasingly using our Tallow for smoking meats. Some all time favorite recipes include Beef Brisket, Beef Short Ribs and Steaks seared to perfection. Wagyu Beef Tallow will allow you to get that dreamy fatty profile and rich, full bodied flavor you seek!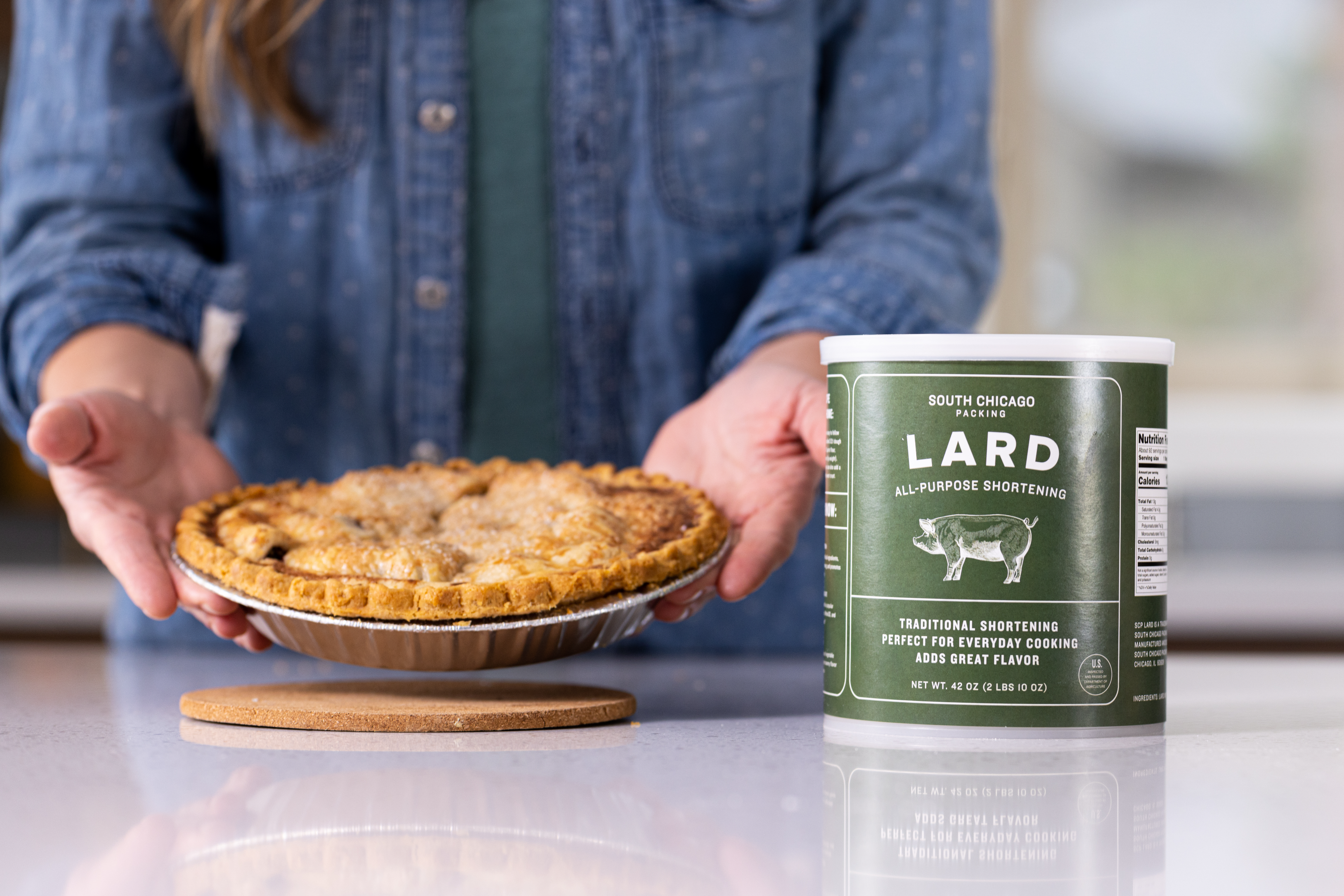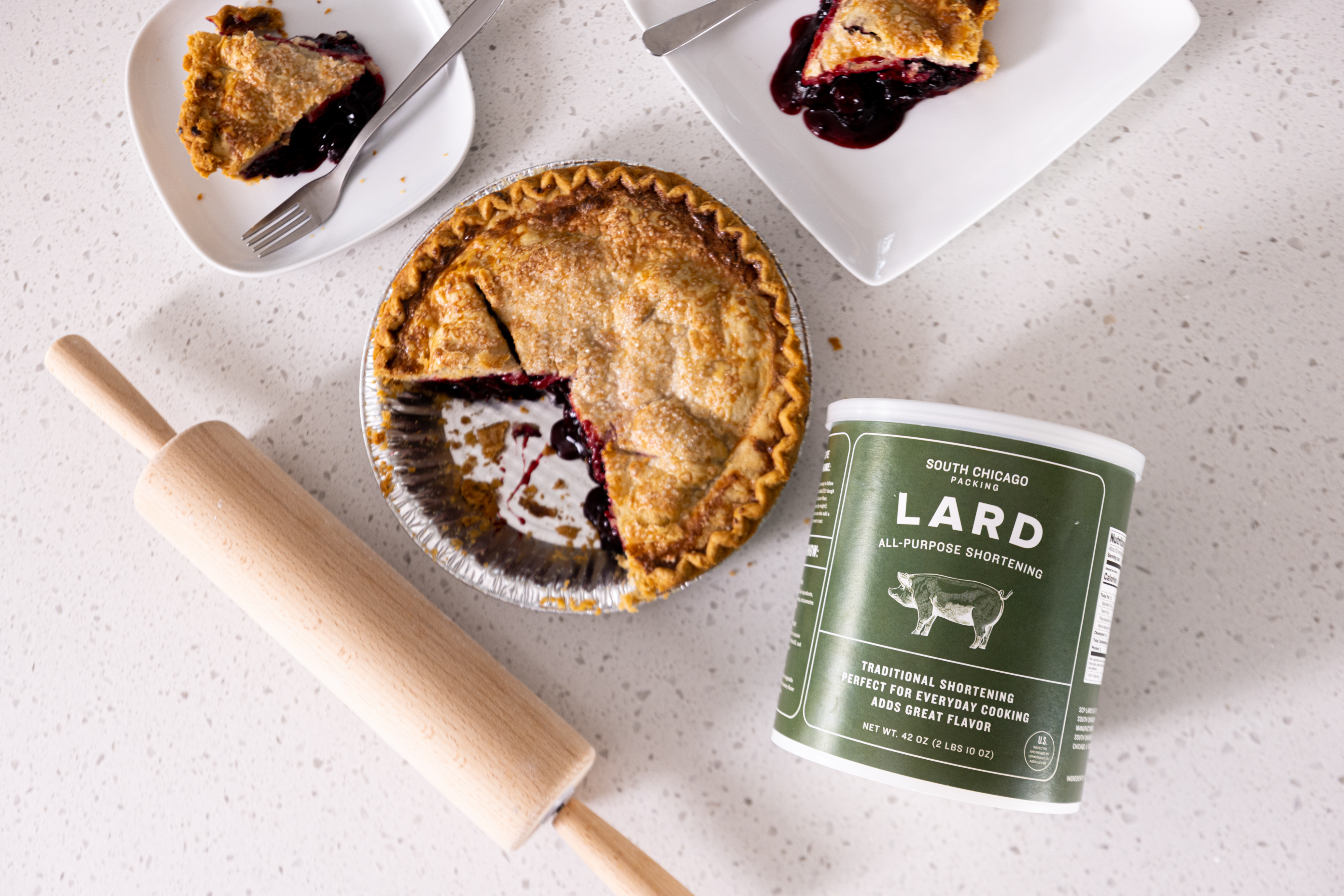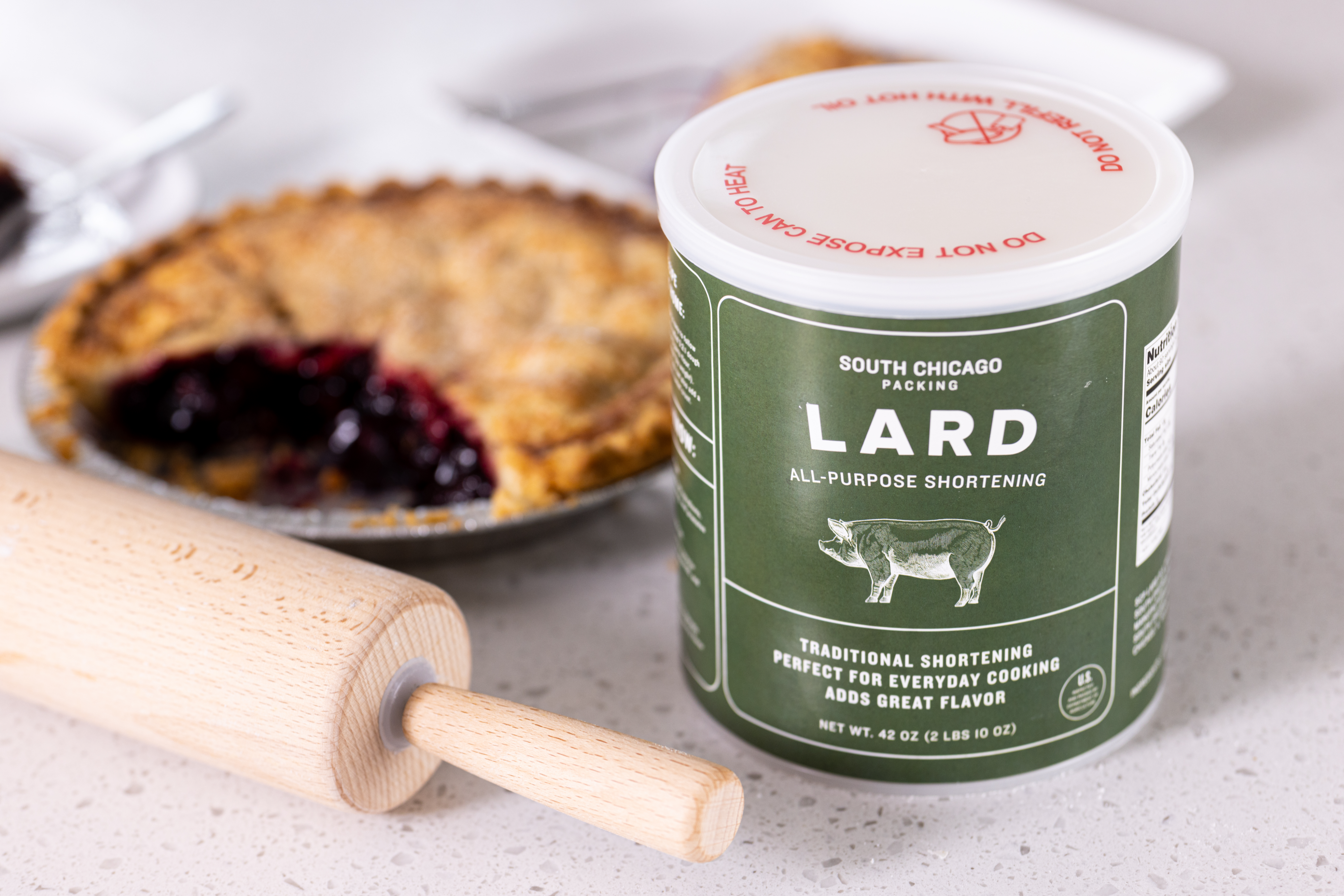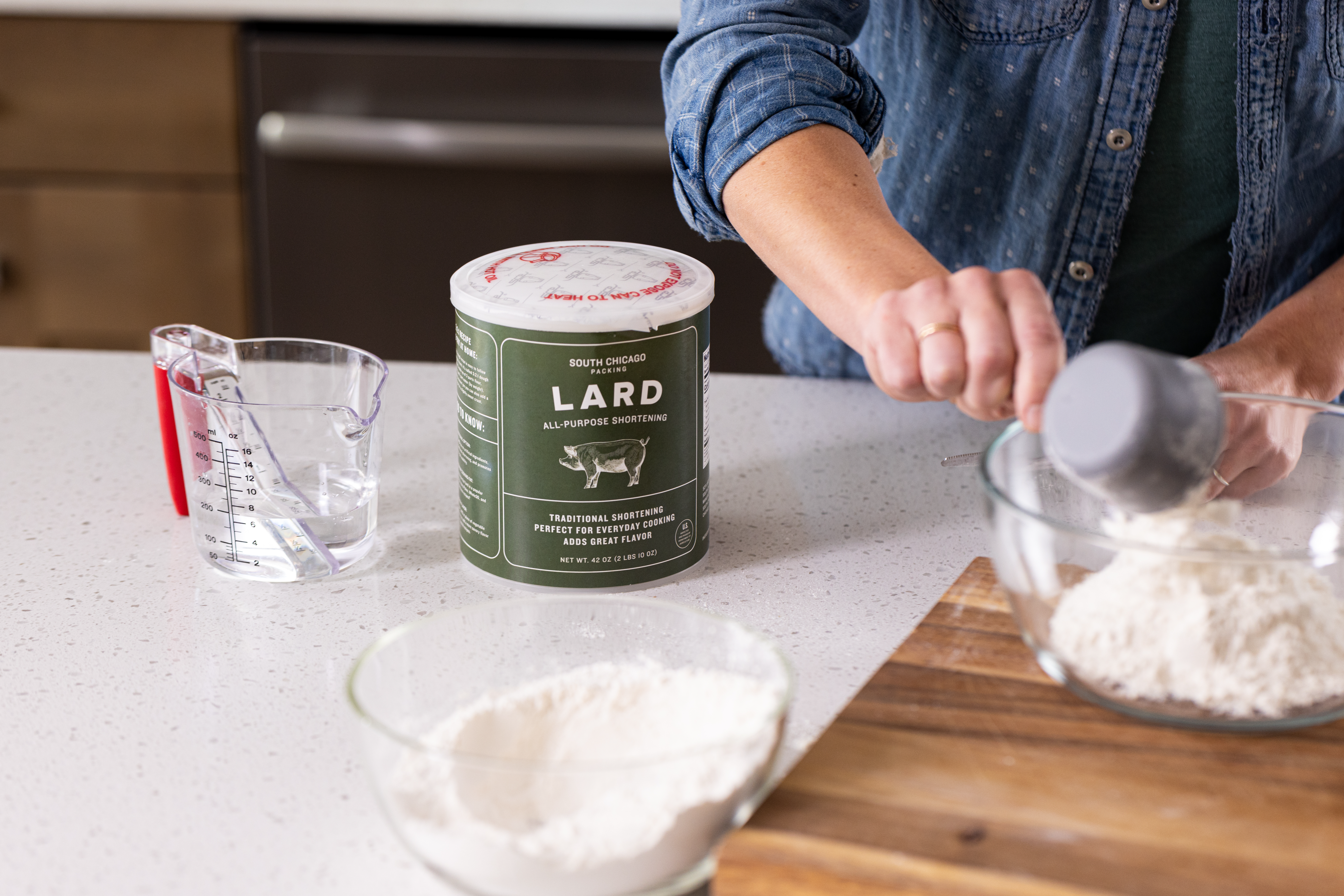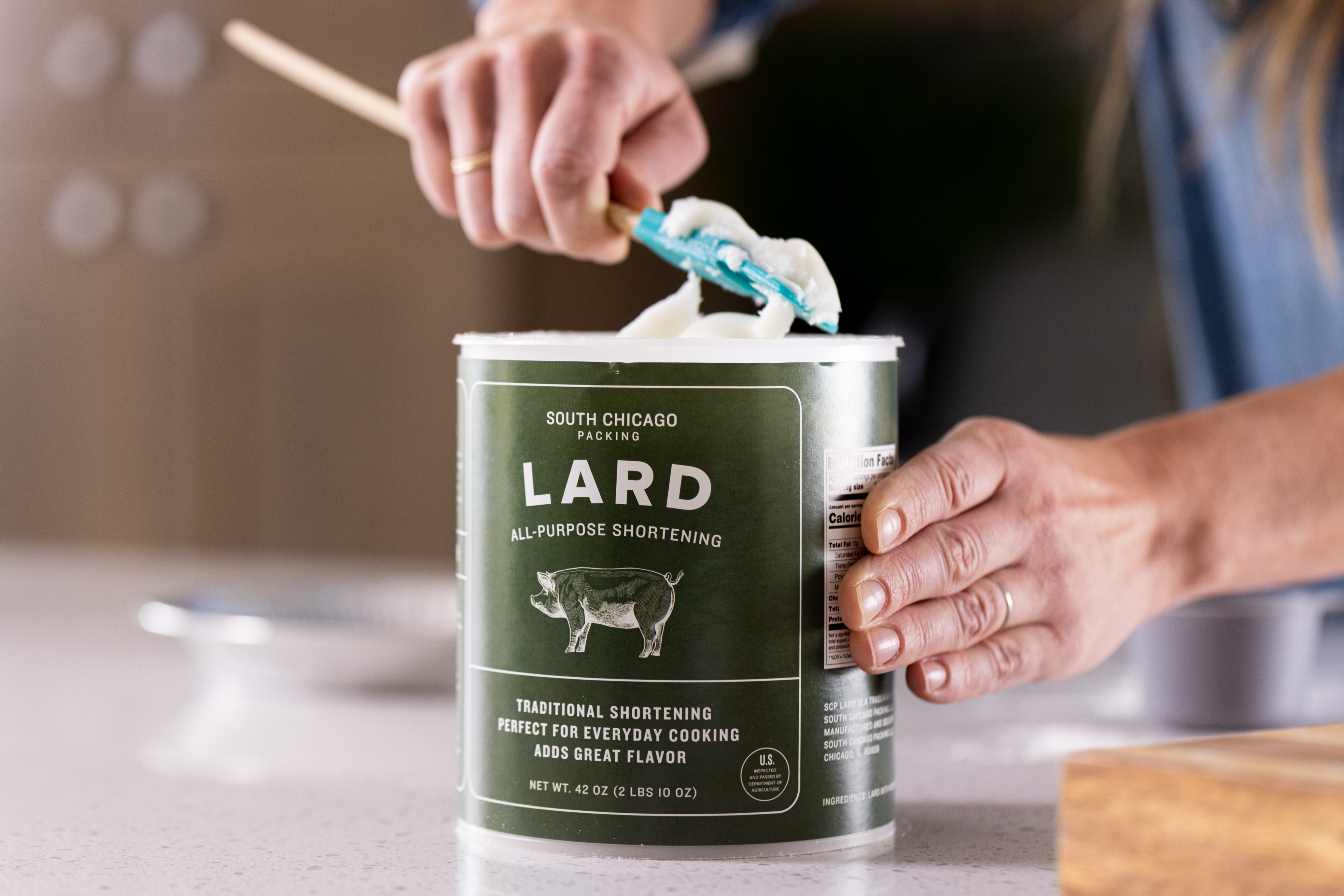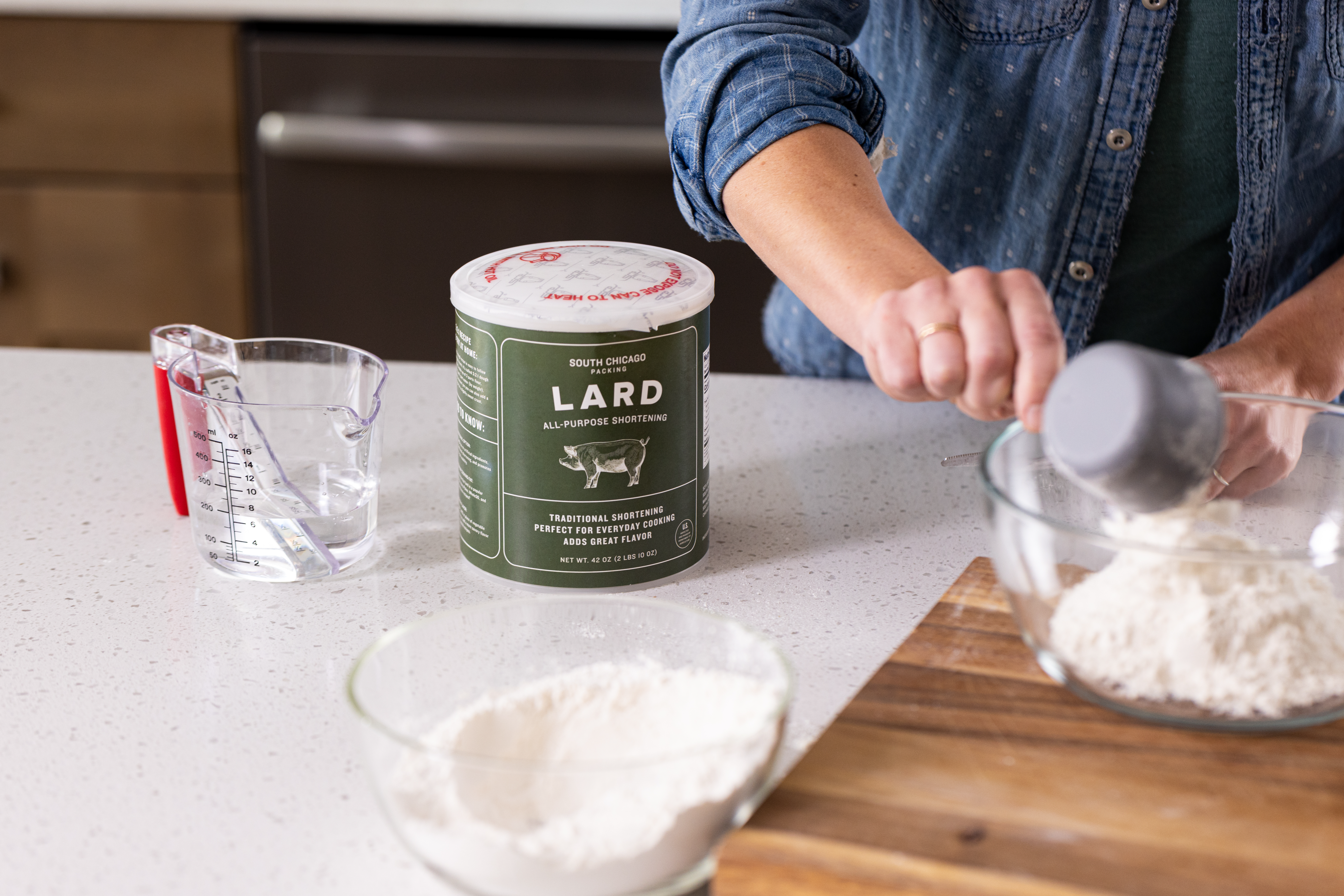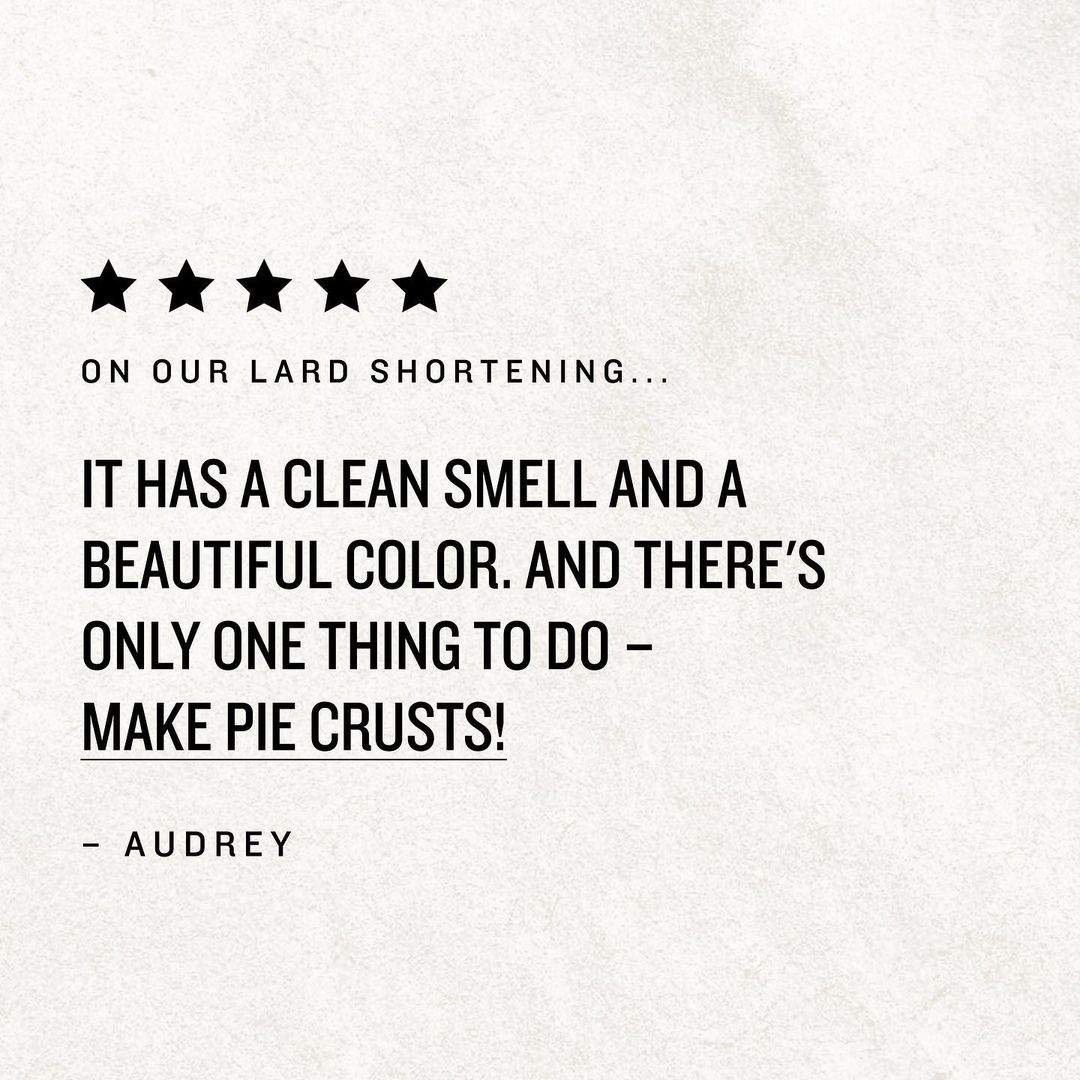 FREQUENTLY ASKED QUESTIONS
Is this product solid or liquid at room temperature?
What is the best use for Lard?
What is the difference between lard and tallow?
What is Shelf life of the product?
How long does shipping normally take?
Does this product need to be refrigerated?
What is your return policy?
Lard Testimonials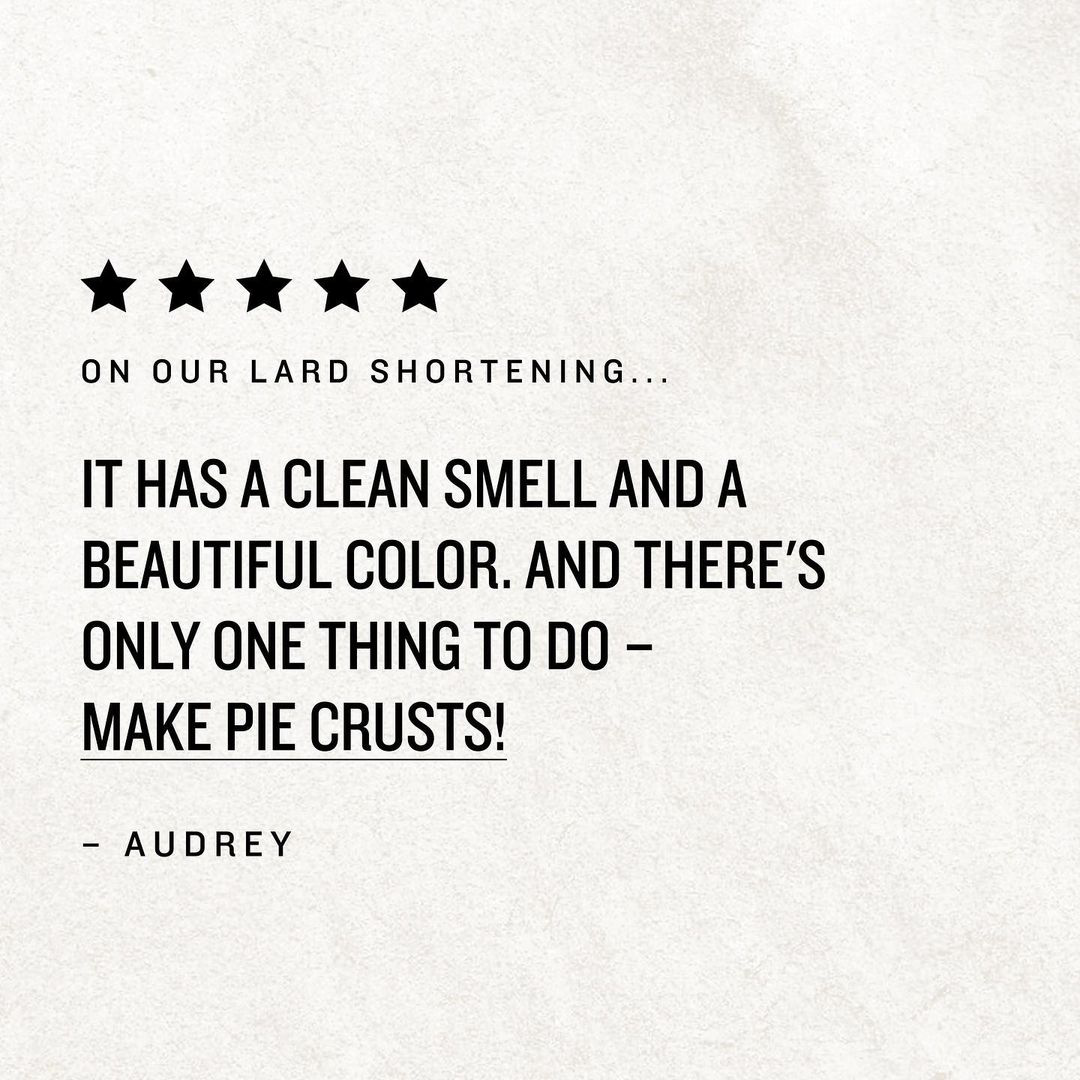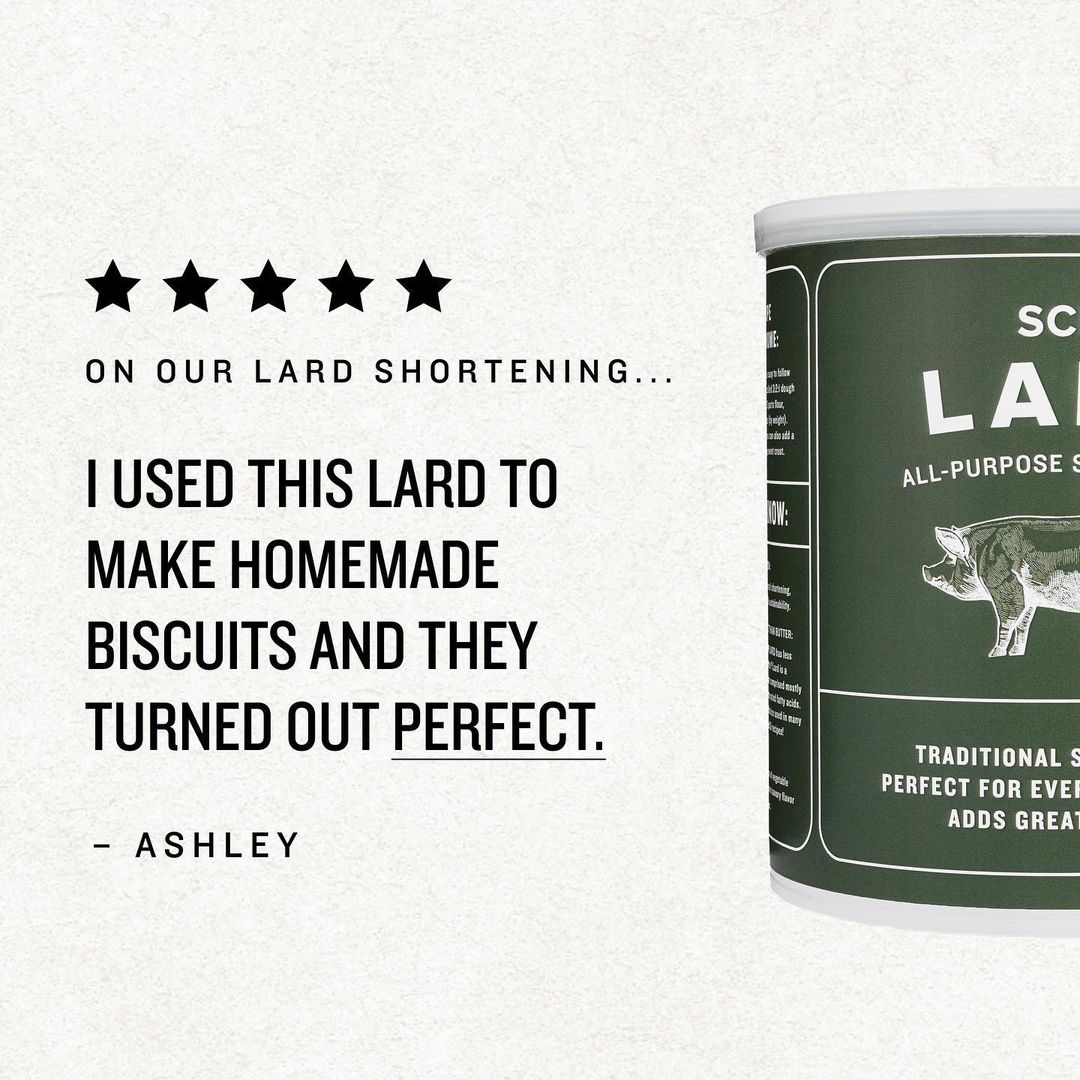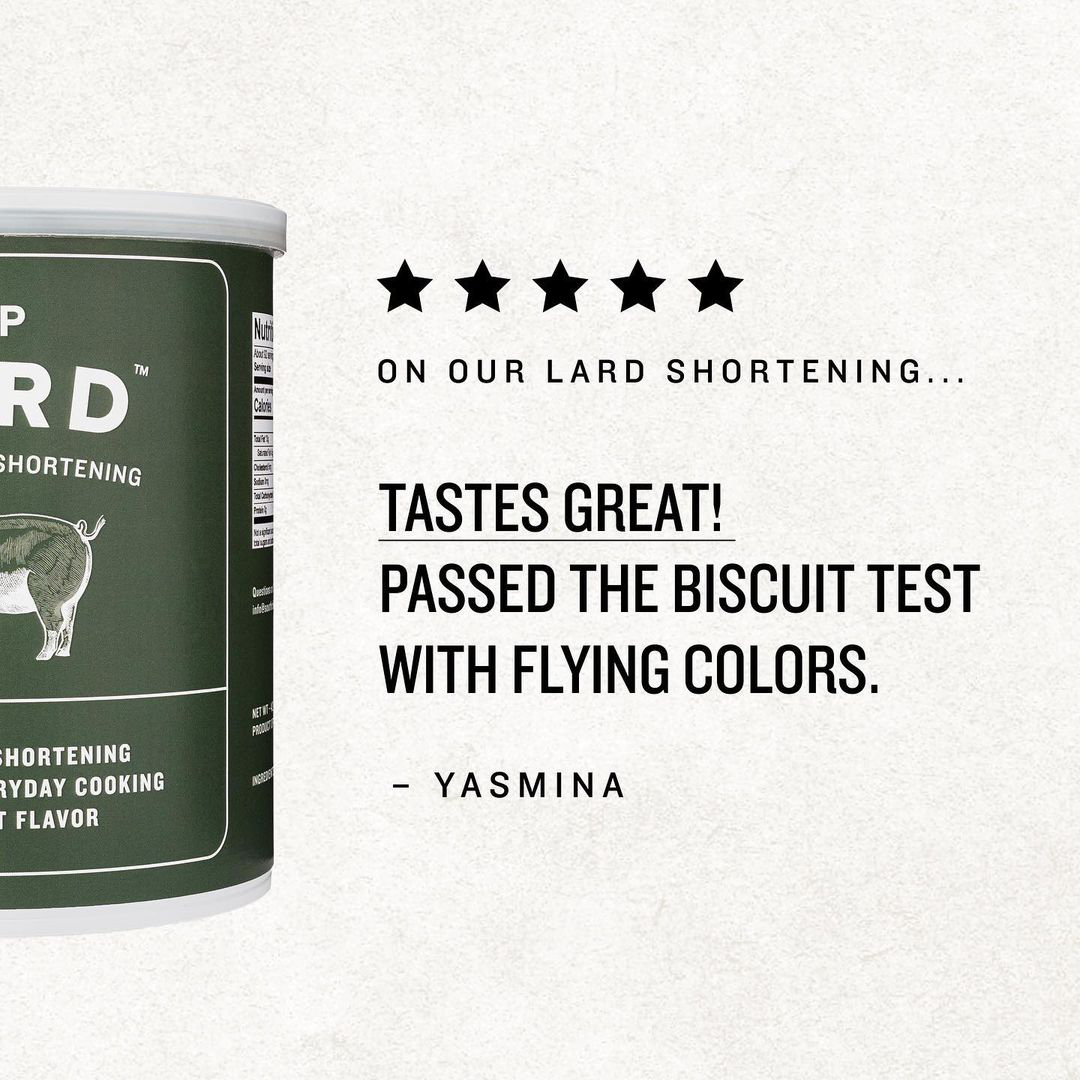 Choosing a selection results in a full page refresh.
Opens in a new window.